GSK side-lines COVID drug otilimab to focus on Xevudy
News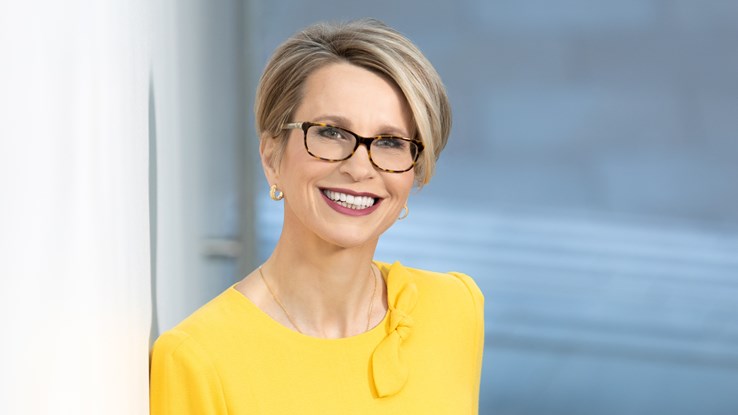 GlaxoSmithKline said today it would halt further development of its antibody for severe COVID-19 pneumonia – otilimab – in order to focus its resources on Xevudy for mild-to-moderate disease.
The drugmaker said in its third-quarter results update this morning that it had decided to invest more in generating data on Vir BioTech-partnered anti-SARS-CoV-2 antibody Xevudy (sotrovimab) "given the continued evolution of  the pandemic."
Otilimab – which targets the cytokine GM-CSF – had been in clinical testing to see if it could treat severe pulmonary COVID-19 related disease in patients 70 years and older, and had shown signs of improving survival in a phase 2 trial reported earlier this year.
It's not the end of the line for the drug however, as otilimab is also in phase 3 trials for rheumatoid arthritis patients who have had an inadequate response to disease modifying drugs or targeted therapies, with results due in the second half of next year.
GSK also revealed that Xevudy had generated £130 million (around $179 million) in sales in the first nine months of the year, with £114 million of that total coming in the third quarter, while its adjuvant products used to boost the efficacy of COVID-19 vaccines generated £352 million.
It already has binding agreements in place for the sale of more than 420,000 doses of Xevudy, with an additional 220,000 doses reserved through other agreements.
The news came as GSK reported a 5% increase in prescription drug sales to £4.4 billion in the third quarter, with overall revenues up by the same margin to £9.1 billion.
The star performers were shingles vaccine Shingrix, which grew 34% to £502 million and helped GSK's vaccines division post sales up 7% to £2.2 billion.
HIV sales managed only a modest 3% gain to £1.3 billion, while GSK's new respiratory drugs grew 27% to £741 million, driven by triple therapy Trelegy (fluticasone furoate/umeclidinium/vilanterol) which grew 68% to £326 million. That helped offset a 12% decline for Seretide/Advair (salmeterol/fluticasone propionate) to £324 million due to generic competition.
"GSK has delivered another quarter of strong business performance, with double-digit sales growth in pharmaceuticals and vaccines," said chief executive Emma Walmsley (pictured), who has been forced to face down rebel investors trying to push for a change in management at the drugmaker.
"This has allowed us to improve our full-year guidance and…reinforces our confidence in the outlook for a step-change in growth and performance in 2022 and beyond," she added.
Walmsley also gave an update on the planned demerger of GSK's consumer health division, noting that its new headquarters will be in Weybridge in the UK and a chair for the business will be announced before the end of the year.