GSK says RSV vaccine shows 94% efficacy in severe disease
News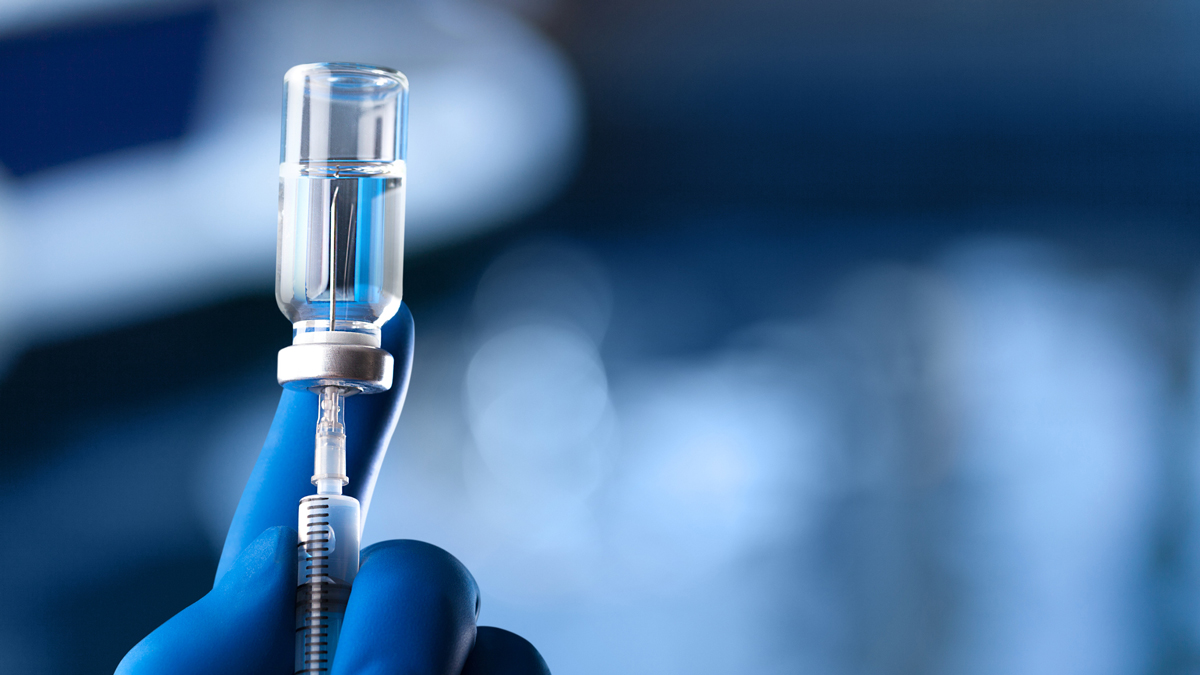 GSK's vaccine against respiratory syncytial virus (RSV) is one of the top prospects in its pipeline, but also one with considerable competition, so needs strong data to support the programme. Thankfully for the company, it seems to be so.
This morning, GSK revealed the results from its pivotal AReSVi-006 trial of the RSV shot - called RSVPreF3 OA - having said earlier this year that the study was positive. Now, more details of the data have been revealed, and are described as "exceptional" by the company's chief scientific officer, Tony Wood.
Top of the list is an overall protective efficacy against RSV lower respiratory tract disease of 82.6% in the study, which involved adults aged 60 years and above, meeting the study's main objective.
Secondary endpoints are also very positive, including a 94.1% reduction in severe RSV disease - a level that was observed across the study, including in people with underlying health conditions making them vulnerable to RSV, as well as the elderly (70-plus) age bracket.
Wood said this morning that the efficacy means RSVPreF3 OA "has the potential to help reduce the significant global burden of RSV-associated disease in older adults, including those at the greatest risk of severe outcomes due to their age or underlying comorbidities."
There's no disguising that the data – due to be presented at IDWeek 2022, which runs from 12 to 23 October in Washington DC – are a big relief for GSK, which was rocked earlier this year when it as forced to abandon trials of the vaccine in pregnant women due to a safety signal.
The adult population is a much bigger market for a potential RSV vaccine, however, and accounts for the bulk of GSK's predictions of $4 billion in peak sales for the jab, which would make it a stellar addition to the company's vaccine portfolio headed by shingles vaccine Shingrix.
The level of efficacy seen in AReSVi-006 also means that the bar has been set high for GSK's competitors in the category, which include Pfizer, Johnson & Johnson, Bavarian Nordic, and Moderna.
In August, closest rival Pfizer said interim results from the phase 3 RENOIR study of its RSVpreF shot revealed a vaccine efficacy of 85.7% in participants with more severe disease. That suggests GSK's shot may have a slight edge, although that could change with the final results of Pfizer's study and as the data from both studies is subjected to scrutiny.
The two companies say their shots show high efficacy against both the A and B strains of RSV, which remains one of the few major infectious diseases without a vaccine available. The two vaccines are heading for regulatory filings shortly, with approvals due around the same time in 2023.
J&J meanwhile started its phase 3 EVERGREEN trial last year and is anticipating results in 2023, while candidates from Bavarian Nordic and Moderna have also reached the final stage of clinical testing.
Assuming the data are similar overall, it's possible there won't be one winner in the category, with GSK, Pfizer, and other potential players splitting the market based on their own respective marketing strengths and subgroup data from the studies.
RSV is also a very big pie to share, given the massive size of the older adult population – even split into those with underlying health conditions – and the seriousness of RSV, with around 360,000 hospitalisations and more than 24,000 deaths worldwide each year.