GSK-partnered Medicago starts trials of plant-based COVID-19 vaccine
News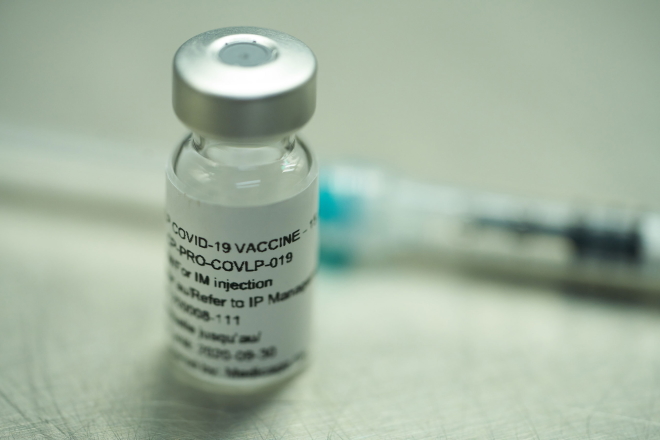 Medicago has started dosing healthy volunteers in the first human trial of its candidate vaccine for COVID-19, a few days after partnering with GlaxoSmithKline on the project.
The Quebec, Canada-based biotech is using a different approach with its vaccine than the other candidates in clinical testing – 22 at last count according to the World Health Organisation – as its vaccine is based on recombinant coronavirus virus-like particles (CoVLP) made in plant cells.
GSK is contributing its vaccine adjuvant technology to the programme, which is designed to boost the immune response to the vaccine and potentially also allow it to be given in smaller doses, stretching supplies further.
Medicago is also testing its vaccine using another adjuvant supplied by Dynavax, to see which works best.
The CoVLPs mimic the structure of SARS-CoV-2, the virus that causes COVID-19, stimulating an immune response that theoretically should also protect against the coronavirus itself.
The biotech says its plant platform allows it to quickly develop very close copies of circulating virus strains – in a matter of weeks – and can be quickly scaled up to produce millions of doses.
It is already being developed for a seasonal influenza vaccine currently under regulatory review in Canada, and for a pandemic H1N1 flu shot ordered by the US government as part of its pandemic preparedness programme.
Preclinical experiments have suggested that the CoVLP shot can stimulate a high level of neutralising antibodies with a single dose, and Medicago is eyeing an aggressive timeline for its clinical development.
The phase 1 trial will enrol 180 healthy volunteers aged 18 to 55 and test three doses of CoVLP (3.75, 7.5 and 15 mcg) either alone or in combination with the adjuvants. If all goes well, it wants to start phase 2/3 testing in October.
The company's production plans are to have 100 million doses of the shot ready for the end of 2021, with capacity for a billion doses a year once it finished construction of a new manufacturing facility in Quebec City, scheduled to come online in 2023.
Of the 23 coronavirus vaccines now in clinical development, five are based on inactivated SARS-CoV-2, five are based on recombinant copies of proteins found in the virus, and another five are based on RNA coding for viral proteins. There are four based on DNA plasmids, and three based on adenovirus expression systems.
"Creating a sufficient supply of COVID-19 vaccines within the next year is a challenge which will require multiple approaches, with different technologies," said Bruce Clark, Medicago's CEO.
"Our proven plant-based technology is capable of contributing to the collective solution to this public health emergency," he added.
One of the lead vaccine candidates – Moderna's RNA-based mRNA-1273 – produced anti–SARS-CoV-2 immune responses in all participants at the interim stage of an ongoing phase 1 study, according to a report published in the New England Journal of Medicine.
A phase 3 trial of the vaccine regimen – consisting of two 100 mcg shots given 28 days apart – is due to start on 27 July, said the US biotech.