GSK joins anti-TIGIT push with $625m upfront iTeos deal
News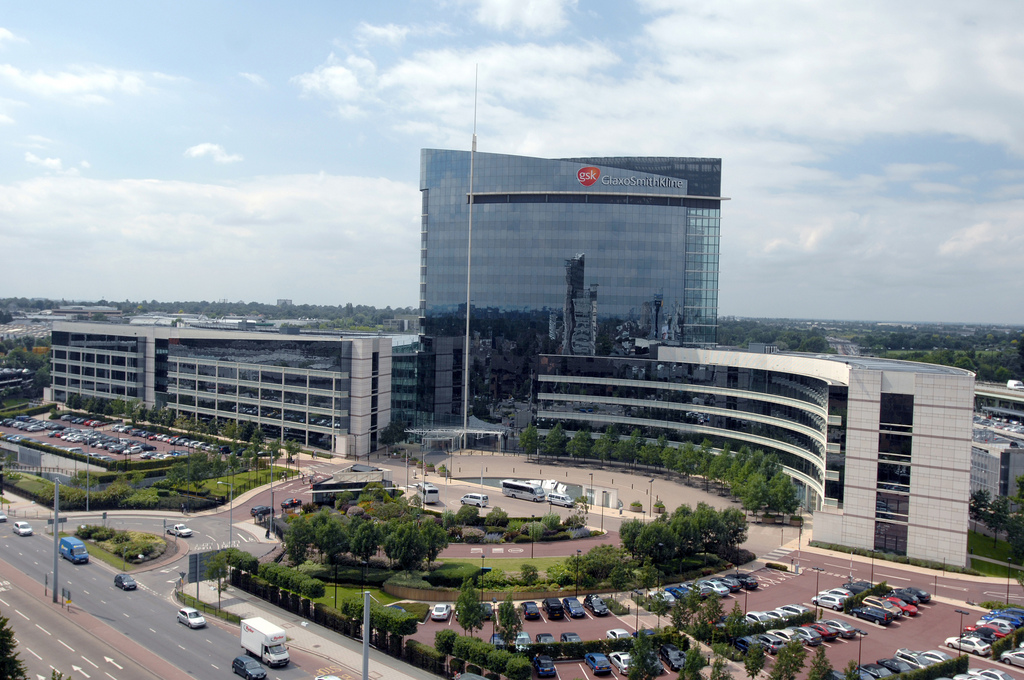 GlaxoSmithKline has staked a claim to the fast-moving category of cancer therapies targeting the TIGIT immune checkpoint, agreeing a $2 billion plus licensing agreement with iTeos Therapeutics for an antibody candidate in early clinical development.
The deal includes $625 million in upfront fees to secure rights to EOS-448, which is currently in a phase 1 dose-ranging trial in advanced solid tumours in combination with GSK's PD-1 inhibitor Jemperli (dostarlimab).
TIGIT – short for T cell immunoglobulin and ITIM domain – has emerged as a potential inhibitor of anti-tumour responses, down-regulating the activity of T cells and natural killer (NK) cells, and drugs targeting it have become sought-after assets in the pharma industry.
Just last month, Bristol-Myers Squibb paid $200 million upfront for rights to a TIGIT drug developed by Agenus called AGEN1777 in a deal that could be worth up to $1.56 billion, while last year Gilead Sciences forged a $2 billion alliance with Arcus for a wide-ranging immuno-oncology pact that also included a TIGIT programme in phase 2.
At the moment, Roche is one of the leaders in research into this checkpoint and is developing a combination of TIGIT-targeting tiragolumab with its PD-L1 immunotherapy Tecentriq (atezolizumab), picking up a breakthrough designation for the duo as a first-line therapy for non-small cell lung cancer (NSCLC) from the FDA earlier this year.
Phase 2 results with Roche's combination were presented at the 2020 ASCO meeting and showed that it could double the response rate compared to Tecentriq alone in patients with PD-L1-positive NSCLC.
Roche has already started two phase 3 trials testing the tiragolumab with Tecentriq in lung cancer, and also has half a dozen earlier-stage studies running in other solid tumours as well as blood cancers.
Another rival – Astellas – fell out of the running last year when it abandoned its phase 1 candidate ASP8374, acquired as part of its $405 million Potenza takeover in 2018.
https://twitter.com/bradloncar/status/1404395679582130185
GSK said that the EOS-448/Jemperli combination will start a large randomised trial next year, adding that it now has drug candidates addressing "all three known CD226 checkpoints – TIGIT, CD96 and PVRIG" – giving it multiple shots on goal.
CD226 is expressed on the surface of various immune system cells and drugs targeting the CD226 "axis" have been proposed as possible therapies for cancer as well as autoimmune diseases.
Noting that around a third of patients treated with the current generation of PD-1/PD-L1 inhibitors don't respond, GSK's head of R&D Hal Barron said: "we believe that combinations of a PD-1, TIGIT, CD96 and PVRIG inhibitor could become transformative medicines for many patients with cancer".
GSK's CD96 candidate GSK'608 is in phase 1 testing, while PVRIG drug GSK'562 is in preclinical development.
Under the terms of the deal, GSK gets rights to co-commercialise the TIGIT antibody in the US, splitting profits evenly with ITeos. The UK-based big pharma has exclusive rights elsewhere and will pay royalties on sales to iTeos if EOS-448 reaches the market.
GSK has been eagerly signing bolt-on deals in the last couple of years as it tries to revive a flagging R&D effort which has also seen some recent high-profile setbacks.