GSK leanest with R&D spend in big pharma - but gets bang for its buck
News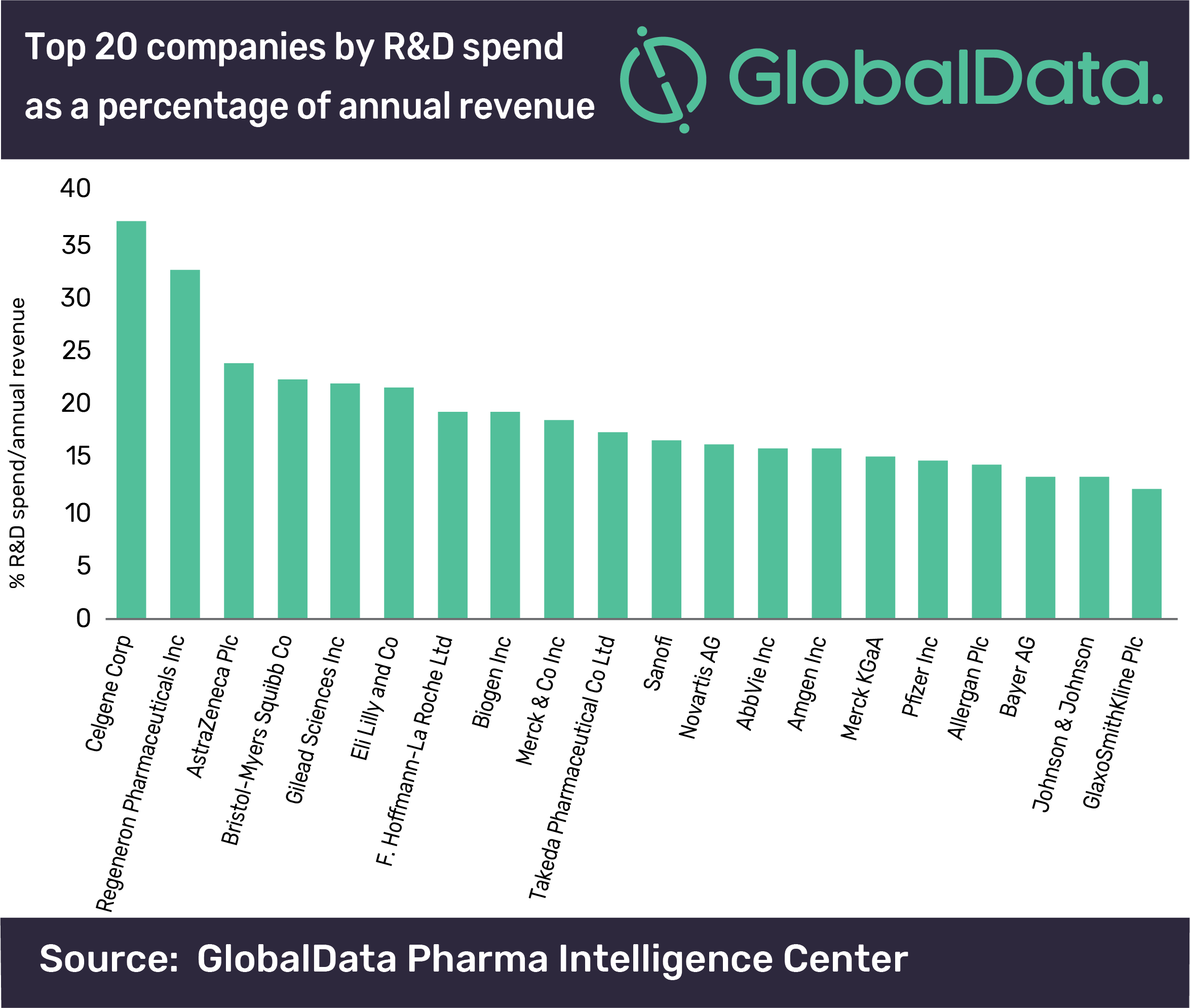 GlaxoSmithKline's CEO Emma Walmsley has made great play of her company's new approach to R&D under the leadership of its guru Hal Barron.
After taking over in 2017 Walmsley is looking for a new direction in research focused on areas such as cancer and respiratory diseases - but according to a new analysis by GlobalData, the UK pharma is the lowest in the top 20 largest drugs firms when it comes to money spent on R&D.
The company's profits had been propped up for years by the ageing respiratory diseases blockbuster Advair in the US, but its sales are sliding after the FDA finally approved generic rivals following years of delays and knockbacks.
But according to GlobalData's analysis GlaxoSmithKline's R&D spend stands at just 12%, a fraction of that spent by Celgene – now part of Bristol-Myers Squibb – where research spend was equal to 37% of its annual revenue.

The US pharma is spending big as it faces up to the patent expiry on its blood cancer blockbuster Revlimid, which generated sales of $9.7 billion in 2018.
But while big pharma's spend on R&D is increasing, the return on the investment is decreasing according to Madeleine Roche, Associate Global Pharmaceutical Analyst at GlobalData.
She added that GSK may be getting more bang per buck in terms of its R&D investment, with seven drugs in pre-registration phase compared with Celgene's eight at the same stage of development.
Roche noted that BMS' $74 billion acquisition of Celgene in November was a bet on the latter's late-stage pipeline, including three potentially lucrative drugs.
She said: "The acquisition itself takes a gamble on R&D, and contingent value rights issued with Celgene's shares mean that profitability is hinged on the success of pipeline drugs ozanimod, liso-cel and bb2121.
"Already placing third for percentage R&D spend/annual revenue pre-acquisition, it seems BMS decided to bolster spending with more spending.
"Spare cash, decreasing valuations and key patent losses in the last few years may well have spurred this acquisition from BMS's side."