GSK hits another oncology hurdle as Zejula use is limited again
News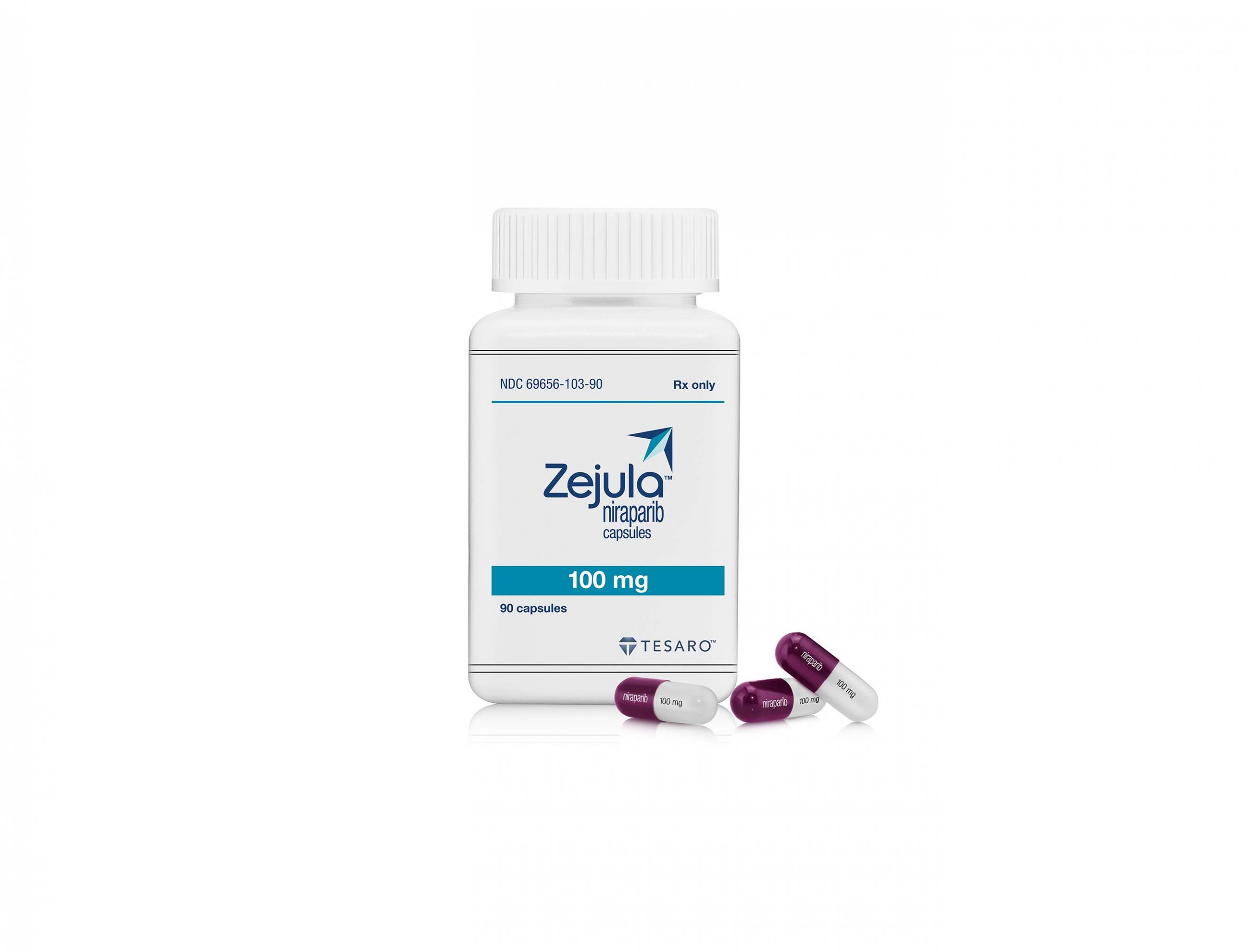 GSK has had another setback in its oncology business, after the FDA asked it to restrict use of its PARP inhibitor Zejula in ovarian, fallopian tube, or primary peritoneal cancer to patients with a specific mutation.
The narrower label for Zejula (niraparib) means it can only be used as second-line maintenance therapy after platinum-based chemotherapy in patients with these cancers whose tumours carry a germline BRCA mutation – around 15% of the population.
It's the second blow to GSK's cancer drugs portfolio in the space of a week, after the company revealed that its BCMA-targeting drug Blenrep (belantamab mafodotin) failed to meet its objectives in a multiple myeloma study, threatening its current accelerated approval in the US.
The label change also comes after GSK voluntarily withdrew another indication for Zejula as a late-line treatment for women with recurrent ovarian cancer, after it emerged that PARP inhibitors may have a detrimental effect on survival in this patient group, based on a "totality of information" from the class.
Zejula was approved in 2017 for the second-line maintenance indication in ovarian, fallopian tube, or primary peritoneal cancer, becoming the first drug in the PARP class that could be used in all patients in this category, regardless of their BRCA status.
That early approval came on the back of the NOVA trial, which showed improved progression-free survival (PFS) with GSK's drug, and was granted on the premise that GSK would run an extension to the trial to confirm Zejula's benefit on overall survival (OS).
The company revealed recently however that the OS data showed a small excess in death rate for non-BRCA patients, with a trend in the other direction for the BRCA group, which prompted the FDA to convene an advisory committee meeting to discuss the data. That was due last Friday, but cancelled when GSK opted to withdraw the approval.
The narrowed label means that, for GSK, Zejula's 2020 approval as a first-line maintenance monotherapy for an all-comer population of women with advanced ovarian cancer after chemo is now the most important route to growth for the product. The second-line indication accounted for around 25% of sales, according to a Reuters report.
GSK acquired Zejula as part of its $5.1 billion takeover of Tesaro in 2018, along with other oncology drug candidates, including latecomer PD-1 inhibitor Jemperli (dostarlimab) and others targeting TIM-3 and LAG-3 checkpoints.
Sales of the drug have failed to gather much momentum, adding around $140 million in the third quarter, and GSK said in its update on that period that Jemperli is now the primary focus in its oncology business.
Other PARP inhibitors have also run into problems. Market leader Lynparza (olaparib) from AstraZeneca and Merck & Co also lost its late-line ovarian cancer indication, while Clovis Oncology warned last week that it faces bankruptcy as a result of shrinking sales of its PARP drug Rubraca (rucaparib), after losing indications for the drug in ovarian and prostate cancer.
GSK's setbacks in oncology, meanwhile, come amid a challenging period for the company's R&D pipeline, which in recent weeks has seen the abandonment of late-stage trials for rheumatoid arthritis hope otilimab, an advisory committee meeting for renal anaemia drug daprodustat that recommended narrower use than hoped for, and the end of a partnership with Adaptimmune on NY-ESO-1 antigen-targeting drugs.
That has placed much more pressure on GSK's recently filed respiratory syncytial virus vaccine to deliver, along with other late-stage candidates like new HIV therapy Apretude (cabotegravir).