GSK boosts medtech firm Owlstone with use of 'Breath Biopsy' in respiratory trial
News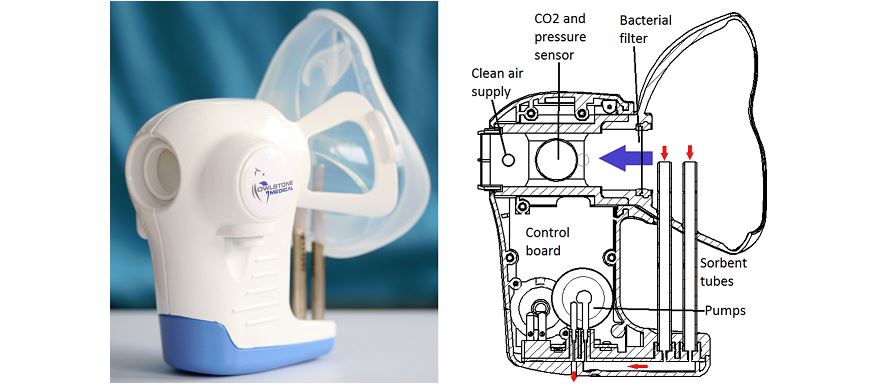 One of the UK's most promising medtech start-ups, Owlstone Medical has been given a major boost by GSK's decision to include its technology in a major clinical trial programme.
Cambridge-based Owlstone is developing the Breath Biopsy which it believes could help diagnose a huge range of diseases, including lung, bladder and breast cancer, simply from biomarker compounds present in the breath of patients.
The start-up has already begun a major trial to test the accuracy and reliability of the device in cancer detection in partnership with Cancer Research UK.
But now the new partnership with GSK in respiratory clinical trials provides an additional boost of confidence in the technology. It will also give Owlstone a new income stream, although the companies haven't disclosed details of the deal.
GSK is a lead player in the respiratory medicines field, and will incorporate the Breath Biopsy platform into phase 2 clinical trials of danirixin, one of the GSK's novel respiratory pipeline candidates.
Breath Biopsy will be used to assess whether the right patient for the right treatment can be identified, as well as assessing the treatment effects of a novel drug for chronic obstructive pulmonary disease (COPD). The technology works by capturing Volatile Organic Compounds (VOCs) in breath completely non-invasively, and analyse them with high sensitivity.
The promise of the Breath Biopsy device therefore, is that it could help GSK identify sub-populations who respond best to the treatment, allowing it to shape its clinical trial programme and potentially improving chances of developing a highly effective, marketable drug.
Owlstone Medical has set up the world's first Breath Biopsy clinical laboratory, which allows clinical and pharma partners to access comprehensive VOC biomarker discovery services and identify breath biomarkers.
This is part of the company's vision for creating a range of precision medicine applications to help tailor treatment to individual patients.
[caption id="attachment_26379" align="alignnone" width="226"]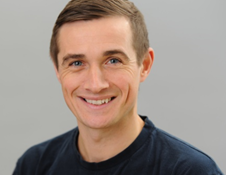 Owlstone Medical's Billy Boyle[/caption]
Billy Boyle, co-founder and CEO at Owlstone Medical, commented: "We are very pleased to work with GSK as they lead the way in using breath VOC profiling to better understand a new drug's treatment effects and its mechanism. Our growing precision medicine business not only provides opportunities for near term revenue expansion, but also deepens the pipeline of applications for Breath Biopsy.
"We believe that the non-invasive Breath Biopsy can rapidly establish a central role in a variety of precision medicine applications such as patient stratification and monitoring treatment response. We intend to work with multiple pharmaceutical partners looking to optimise the health economic impact of their new medicines across a broad range of diseases by providing access to the data needed to ensure that the right therapy is given to the right patient at the right time."
[caption id="attachment_34462" align="alignnone" width="180"]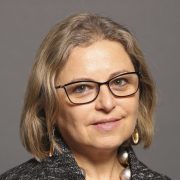 GSK's Ruth Tal-Singer[/caption]
Dr. Ruth Tal-Singer, VP, medicine development leader and GSK senior fellow, respiratory R&D GSK said the company was please to create the partnership as part of its efforts to find "the right patient for the right treatment" in its clinical trials.
"We hope that exploration of volatile compounds in breath will provide a tool to identify COPD patients who could benefit most from our medicines. We look forward to analysing the results generated from Breath Biopsy when available."