Gottlieb joins Pfizer board, a few weeks after quitting FDA
Former FDA commissioner Scott Gottlieb has stoked controversy after being appointed to Pfizer's board of directors, just a few weeks after leaving his government post.
Dr Gottlieb has turned from gamekeeper to poacher in his new role, after being appointed to the Regulatory and Compliance Committee and the Science and Technology Committee of Pfizer's board.
One of Donald Trump's first appointments, Gottlieb had held the role since May 2017 but suddenly announced in March he was stepping down and left a few weeks later in April.
At the time Gottlieb, a well-respected doctor before his work at the FDA, said the decision was because of long periods apart from his wife and young children when commuting each week from his Connecticut home to Washington.
But Gottlieb's decision to take a senior and well-paid position at Pfizer has already sparked a "revolving door" controversy, particularly as he had faced intense scrutiny because of a network of business dealings with pharma before his appointment.
Since leaving the FDA Gottlieb had returned to a role at the American Enterprise Institute as a resident fellow and special partner at venture capital firm New Enterprise Associations, as well as joining news organisation CNBC as a contributor.
I'm honored to be joining the board of directors of #Pfizer and working together with more than 90,000 Pfizer colleagues to promote medical innovation, advance patient care, and secure access to better healthcare outcomes for families around the world. @pfizer pic.twitter.com/RgzYbPZci7

— Scott Gottlieb, MD (@ScottGottliebMD) June 27, 2019
Dear @realDonaldTrump — serious question == Your ex-FDA commish Scott Gottlieb just joined the board at Pfizer. Are you happy about that?

— John Carroll (@JohnCendpts) June 27, 2019
Before taking his role at the FDA Gottlieb published a long list of pharma and biotech companies that he had worked with, and had to recuse himself from his role as a board member for medical device company MedAvante, and resigned from several other pharma positions.
Gottlieb is one of the first major appointments from Pfizer's new CEO Albert Bourla, who is reshaping the company after taking over from Ian Read this year.
His vast experience and network of contacts would be useful to any pharma company, but Pfizer may be interested in his knowledge of biosimilars.
Biosimilars, cheaper near-copies of biologic drugs, are becoming increasingly important to Pfizer and the speculation is that Gottlieb will be able to advise the company about how to negotiate the FDA's biosimilar approval pathway.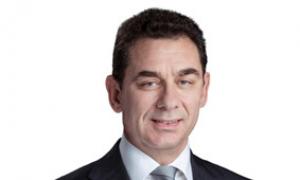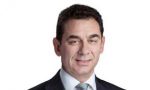 Albert Bourla
Bourla said: "Through his work as a physician and his time at the FDA, Scott has continually demonstrated an understanding of both patients' needs and the rapidly changing dynamics of biopharmaceutical research and development."
Don't miss your daily pharmaphorum news.
SUBSCRIBE free here.