Google pumps $100m into Amwell as telehealth firm eyes IPO
News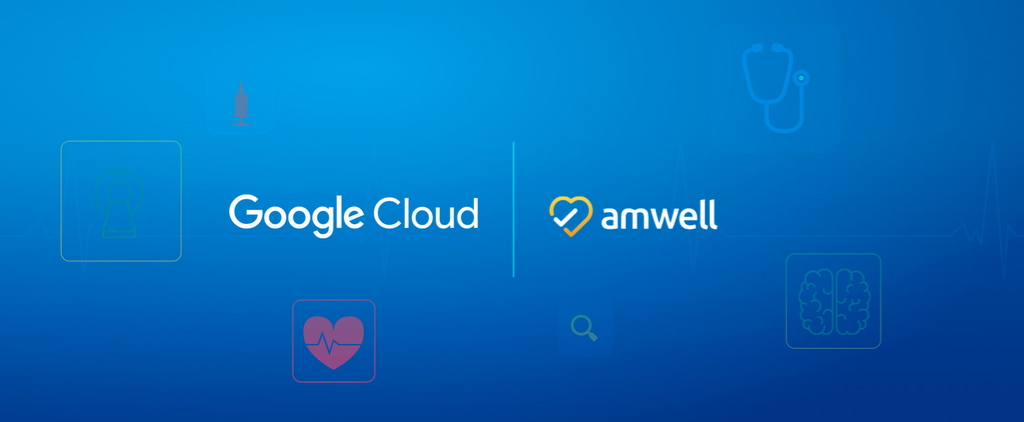 It's all go in the US telehealth sector, with Alphabet's Google investing $100 million in Amwell on the same day the Boston-based firm unveiled plans for an initial public offering (IPO).
Google has also agreed a partnership with Amwell that makes the telehealth company its preferred partner, while Amwell in turn has agreed to switch some of its online service to Google Cloud from current provider Amazon Web Services.
The IPO aims to raise around $100 million, according to Renaissance Capital, but no pricing has been publicly disclosed yet.
Amwell is one of the larger players in the US market, providing telemedicine to more than 2,000 hospitals and 55 health plan partners with more than 36,000 employers, and recording $202 million in revenue in the 12 months ended June 30.
The coronavirus pandemic has resulted in a dramatic increase in the use of telehealth in the US and elsewhere, and in turn seems to have prompted companies to look at strategic deals to enhance their presence, and avoid falling behind the competition.
Earlier this month, Teladoc and Livongo announced an $18.5 billion merger that will create a digital health giant with pro forma sales of $1.3 billion from telehealth systems and health monitoring tools if it gets regulatory approval.
That is the largest deal ever signed in the telehealth sector, and according to analysts signals growing confidence in the continued growth of the market once the pandemic subsides. Frost & Sullivan has predicted sevenfold growth in telehealth by 2025, an annual growth rate of more than 38%.
According to data from the US Department of Health and Human Services, Medicare primary care visits delivered remotely grew from less than 1% in February of 2020 to more than 40% in April when the pandemic was starting to peak.
"The pandemic has resulted in historic telehealth utilisation, making it a priority and, in many cases, a preference for patients, providers, and health plans," said Amwell in a statement.
"The partnership aims to make the healthcare experience much simpler and more continuously accessible to underserved populations" like seniors and patients with chronic illnesses, it added.
The partners say they plan to work together in areas such as automated waiting rooms and checkout, language translation services, and digital triage to reduce the burden on clinicians and streamline the reimbursement process.
Google Cloud's global director of health care strategy Aashima Gupta said in a blog post that the aim is to create a future "in which your visit begins with a customised greeting and relevant information in a digital waiting room."
A conversational chatbot would ask about symptoms and the reason for the consultation, sharing this information with a physician prior to a remote consultation. All the interactions would take place in the patient's preferred setting with artificial intelligence (AI) providing live, translated captioning of the conversation.
Routine tasks such as filling out reimbursement forms would be automated during the visit, freeing up more time for the consultation, and the same technology could also be applied to ongoing monitoring of patients at home.
"We'll work together to bring these solutions to market, helping expand access to virtual care among our mutual customers and the global healthcare industry," said Gupta.