Gilead's Trodelvy approved in metastatic urothelial cancer
News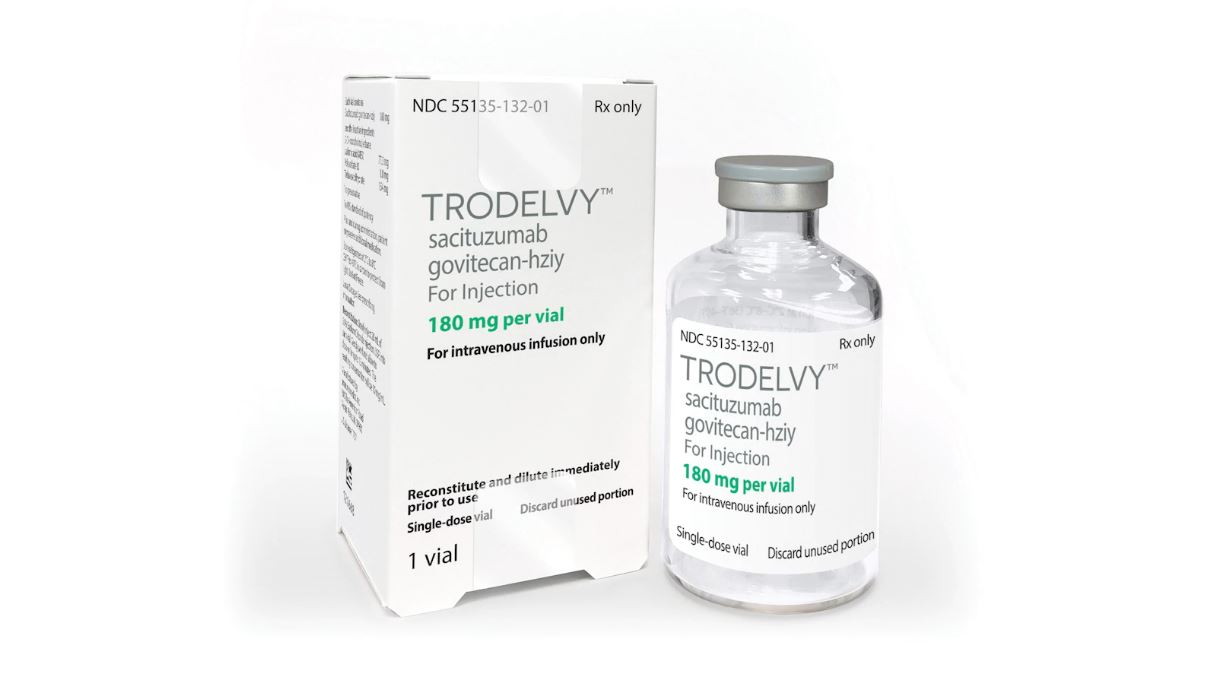 Gilead's Trodelvy has another string to its bow after FDA approval in patients with advanced metastatic urothelial cancer. 
Trodelvy (sacituzumab govitecan) has been approved for locally advanced or metastatic urothelial cancer, following a platinum-containing chemotherapy and PD-1/PD-L1 inhibitor immunotherapy.
The US pharma hopes that the drug will be used in those patients who have not responded to treatment with immunotherapy such as Merck KGaA/Pfizer's Bavencio (avelumab) after an initial round of chemotherapy.
Immunotherapy can be effective but many patients don't respond and it's this group that the California-based firm is targeting.
This is an accelerated approval based on data from the single arm phase 2 TROPHY study, which showed that of 112 patients evaluable for efficacy, 27.7% responded to treatment.
Of these 5.4% showed a complete response and 22.3% experienced a partial response.
Median duration of response was 7.2 months, although Gilead noted the drug has a boxed warning for side effects of severe or life-threatening depletion of white blood cells and severe diarrhoea.
Accelerated approval is based on early data and the FDA will require long-term survival data for the drug to remain on the market permanently in this indication.
The FDA has been reviewing drugs that are being marketed based on accelerated approval and two immunotherapies – AZ's Imfinzi (durvalumab) and Roche's Tecentriq (atezolizumab) – have been withdrawn in bladder cancer as a result.
Gilead said Trodelvy's safety profile in the TROPHY study is consistent with previous observations in metastatic UC and other tumour types.
Among 113 evaluable treated metastatic UC patients the most common adverse reactions were diarrhoea (72%), anaemia (71%), fatigue (68%), neutropenia (67%), nausea (66%), alopecia (49%), decreased appetite (41%), constipation (34%), vomiting (34%) and abdominal pain (31%).
Adverse reactions leading to treatment discontinuation occurred in 10% of those receiving Trodelvy, with 4% discontinuing treatment due to neutropenia.
Feature image courtesy of Gilead Sciences