Gilead pledges $1.76bn to MacroGenics for bispecific cancer antibody
News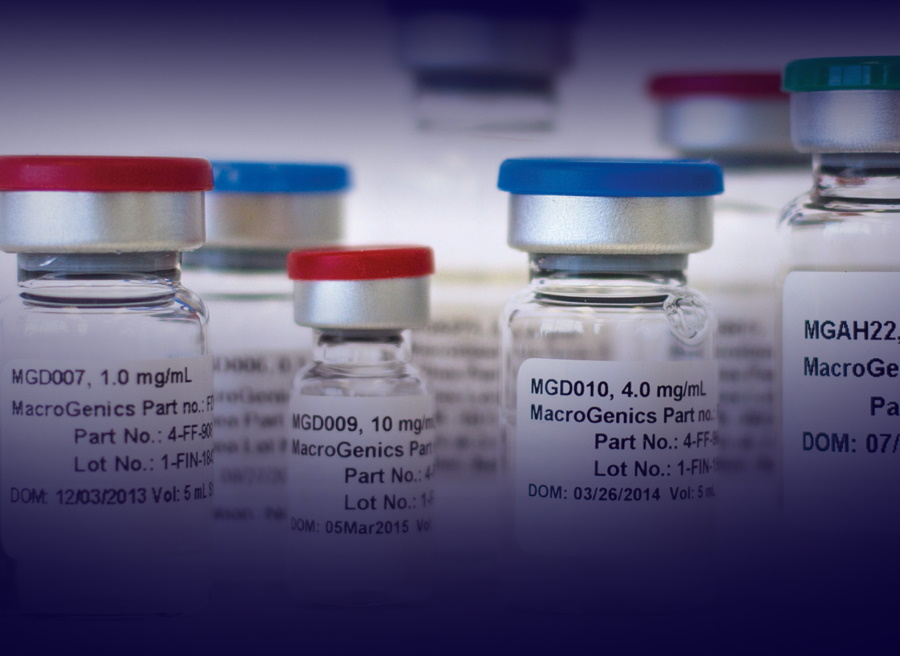 Gilead Sciences has made yet another rush into the oncology category, licensing a bispecific antibody from MacroGenics in development as a treatment for CD123-positive blood cancers, including acute myeloid leukaemia (AML) and myelodysplastic syndromes (MDS).
Under the terms, Gilead is making a $60 million upfront payment to secure rights to MGD024, a bispecific in early clinical testing that was elevated into pole position in MacroGenics' CD123xCD3 pipeline earlier this year after the biotech decided its profile was superior to former front-runner flotetuzumab, which had reached phase 2.
MGD024 is designed to reduce cytokine-release syndrome (CRS), a potentially life-threatening toxicity, with increased antitumor activity and a longer half-life to permit less frequent dosing.
That profile "could translate to more patient-friendly dosing and enhanced clinical outcomes for people living with AML and MDS," said Gilead's head of oncology clinical development, Bill Grossman.
Along with the signing fee, there is another $1.7 billion on offer if MGD024 makes it through to market in multiple indications, as well as tiered royalties on sales. Meanwhile, the deal also gives Gilead an option on two other, undisclosed bispecifics that, like MGD024, have emerged from MacroGenics' DART bispecific discovery platform.
The cash injection comes as MacroGenics is in the throes of a business restructuring, with a 15% reduction in headcount, closure of two facilities, and trimming of its R&D programmes in order to reduce its cash burn.
That revamp was designed to ensure the biotech had resources to deliver three key trial readouts, namely interim data from the phase 2 portion of its antibody-drug conjugate (ADC) MGC018 in prostate cancer, a phase 1 dose expansion of PD-1xCTLA4 bispecific lorigerlimab, and a phase 1 dose escalation study of MGD024 in acute myeloid leukaemia (AML) patients.
MacoGenics already has one product on the market – HER2-targeted breast cancer drug Margenza (margetuximab) – although its growth has been stunted by new clinical results that found efficacy improvements over HER2 stalwart trastuzumab in clinical trials were not replicated in the confirmatory SOPHIA study reported last year.
It brought in $4.7 million in sales in the second quarter of this year, when MacroGenics posted a net loss of around $41 million and closed out the quarter with $138 million in cash reserves.
Along with the Gilead fee, it could be in line for a $60 million top-up payment from Provention Bio in the fourth quarter, however, if type 1 diabetes teplizumab gets US approval.
For Gilead, the deal doubles down on its strategy of making at least one-third of revenues from cancer drugs in 2030, continuing a diversification from its traditional focus on infectious diseases.