Gilead/Galapagos alliance hit again as IPF drug is binned
News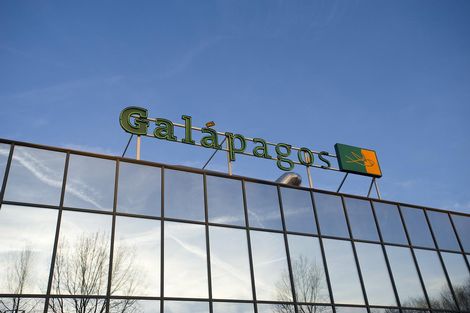 Gilead and Galapagos' much-trumpeted R&D alliance has suffered another setback with the abandonment of ziritaxestat after a late-stage failure in idiopathic pulmonary fibrosis (IPF). 
Ziritaxestat (GLPG1690) – a first-in-class autotaxin inhibitor – was the flagship asset in the $5.11 billion partnership signed by the two companies in 2019, and has been advanced into the phase 3 ISABELA programme on the strength of encouraging results in a small, phase 2 study.
Now, on the advice of the trial's data monitoring committee, two ISABELA trials and all other development activities for ziritaxestat have been terminated after it was decided that continuing would be futile.
That includes the mid-stage NOVESA study in diffuse cutaneous systemic sclerosis, despite preliminary positive data reported last year, which could point to a safety issue rather than a lack of efficacy in IPF.
Gilead chief executive Daniel O'Day was lauded for the wide-ranging agreement with Galapagos when it was announced, with analysts at Jefferies saying it provided options on a big slice of the latter's pipeline without the expense and challenges of a full takeover.
Fast forward to now, however, and that hefty upfront spend – $3.95 billion in cash plus a $1.1 billion equity investment – and the once-shiny deal is starting to look a little tarnished.
Late last year, the partners abandoned plans to seek US approval of JAK inhibitor Jyseleca (filgotinib) in the US after the drug was turned down by the FDA. Although that drug wasn't specifically covered by the alliance, Gilead and Galapagos' longstanding collaboration on its development was a big part of its foundation.
After ziritaxestat, the duo's next most advanced project is GLPG1972, an ADAMTS-5 blocker in phase 2b for osteoarthritis that is partnered with Servier outside the US. However, that study also failed to deliver a win when it read out last October.
Finally, in December Gilead and Galapagos reported results with follow-up IPF candidate GLPG1205, a GPR84 antagonist, which backed further development of the drug. The data but showed less of an effect on lung symptoms than ziritaxestat in its mid-stage trial, however, so it remains a high-risk programme.
"We are extremely disappointed by this news," said Onno van de Stolpe, CEO of Galapagos.
"Despite this setback, we remain committed to leveraging our novel target research engine and strong cash balance to discover potential therapies for IPF and fibrosis," he added.