Gilead closes in on second CAR-T approval in US
News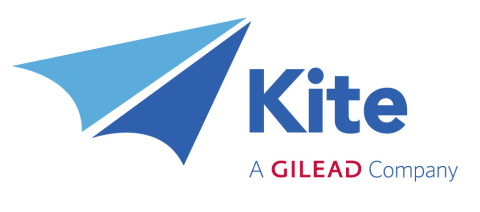 The FDA is due to decide by 10 August whether it will approve a second CAR-T therapy from Gilead's Kite unit intended to treat mantle cell lymphoma (MCL).
The US regulator has just started a six-month priority review of KTE-X19 for adults with relapsed or refractory MCL, a rare form of non-Hodgkin lymphoma (NHL) that usually affects men over the age of 60 and is considered incurable.
The new CAR-T targets the same CD19 target as Kite's already-marketed therapy Yescarta (axicabtagene ciloleucel), which is used as a third-line treatment for diffuse large B-cell lymphoma (DLBCL) and primary mediastinal large B-cell lymphoma (PMBCL).
It is based on a new manufacturing process that boosts the activity of the CAR-T in diseases like B-cell lymphomas where there is a large burden of circulating tumour cells.
Gilead has also filed for approval of KTE-X19 in Europe, with a verdict from the EMA due before the end of the year.
Both US and EU applications are based on data from the ZUMA-2 trial which was reported at the American Society of Haematology (ASH) meeting last year.
The study showed that the CAR-T achieved a 93% overall response rate in 60 MCL patients who had failed standard therapies, including standard first-line agent Revlimid (lenalidomide) from Bristol-Myers Squibb/Celgene as well as BTK inhibitors such as Johnson & Johnson/AbbVie's Imbruvica (ibrutinib), AstraZeneca's Calquence (acalabrutinib) and BeiGene's recently-approved Brukinsa (zanubrutinib).
ASH presenter Michael Wang of MD Anderson said during ASH that the data showed "the highest response rates to date in patients with prior BTK inhibitor failure."
Approval would give Gilead its second CAR-T product, and help Gilead justify its $11.9 billion acquisition of Kite in 2017. So far Yescarta hasn't really lived up to its blockbuster expectations.
Sales of the CAR-T were $264 million in 2018, rising to $456 million last year as it faces off rival therapies like Roche's antibody-drug conjugate, Polivy (polatuzumab vedotin) in B-cell lymphoma.
KTE-X19 also looks set to be the third to reach the market after Yescarta and Novartis' CD19-targeting Kymriah (tisagenlecleucel) for B‑cell precursor acute lymphoblastic leukaemia (ALL).
Its closest rival for the final podium place in the US is Bristol-Myers Squibb/Celgene's lisocabtagene maraleucel (liso-cel) which is heading for an FDA decision on its use in DLBCL before the end of the year.