Genomic testing 'should be offered to all cancer patients in Scotland'
News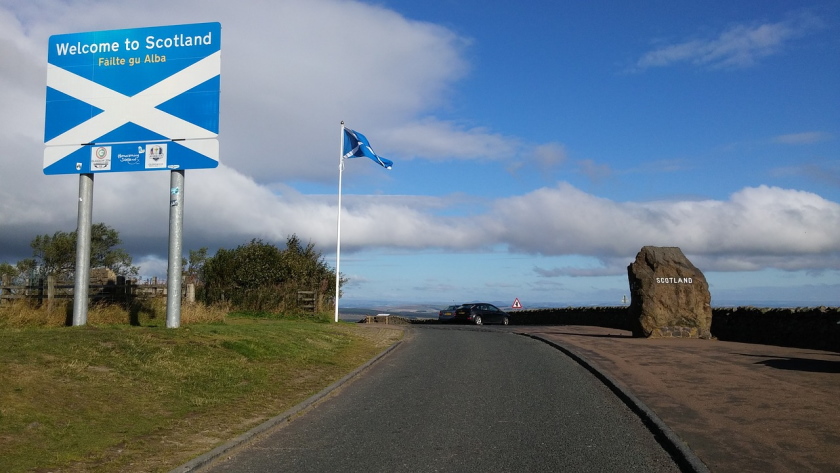 A group representing pharma companies selling precision therapies for cancer has called for a change to the way genomic testing is done in Scotland, to make sure patients get access to targeted drugs.
The Scottish Precision Medicines Industry Group (SPMIG) – set up by AstraZeneca, Lilly, Novartis and Roche – is calling on NHS Scotland to make genomic testing available for every cancer patient in the country, so they can receive drugs based on the molecular profile of their tumours, if available.
Testing would also help identify patients who may be eligible to enrol into clinical trials of precision cancer drugs, according to the group, which has just published a white paper making its case and is presenting the idea to the Scottish Cancer Conference in Edinburgh today.
Precision cancer treatments can only be used when a companion diagnostic test identifies that the genetic make-up of a patient's cancer is suitable.
The SPMIG is calling on Scotland's government, NHS, patient groups, academics and pharma industry to work together on "a national approach that dovetails with the NHS Recovery Plan, the principles of realistic medicine, and the forthcoming 10-year Scottish cancer strategy," said the group in a statement.
The proposals include comprehensive genomic testing appropriate to each cancer type as soon as a person is diagnosed, and the creation of an engagement process to ensure access to companion diagnostics as soon as a new targeted therapy becomes available.
"There should be testing right at the start and then repeatedly thereafter, every time that you fail on a drug and your cancer progresses," said patient advocate Lesley Stephen, a volunteer adviser to the National Cancer Research Institute and trustee of Make 2nds Count, a charity for women and men living with secondary breast cancer.
"If I had had that information at the beginning, I could have avoided the treatments I received that were never going to work," added Stephen who was diagnosed with metastatic breast cancer in March 2014. "It would have saved me and the NHS a lot of money. It would have avoided false hope."
SPMIG also recommends that an ongoing revamp of Scotland's genomic laboratories is accompanied by investment to develop and support its workforce, underpinned by a single national data system, with capacity to embed the role of laboratories in global precision medicines clinical research.
The Scottish Government has told parliament it will provide further details on how it is transforming genomics in Scotland by the end of this year and will publish a genomics strategy next year.
"Why do we always have to follow? Why not lead?" said an unidentified NHS head of service quoted in the report. "We should be learning by doing things. Let's lead by doing things – by making decisions to lead."
Earlier this year, a study published by the Institute for Cancer Research (ICR) found that current NHS guidelines on testing for genetic alterations linked to cancer could be missing around half of people carrying them.
The research looked at the experience of 152 patients referred for unrestricted, multi-gene cancer panels in the private sector between 2014 and 2016, and concluded that half of them would not have been eligible for testing under NGS guidelines.