Genfit's NASH hopes are dashed by phase 3 trial fail
News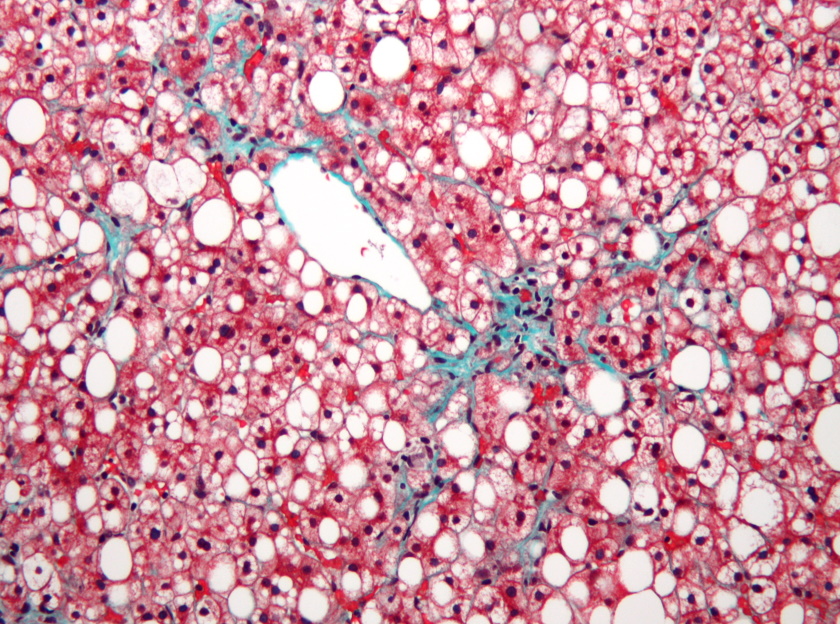 Genfit has seen almost two-thirds of the value wiped off its shares after its much-anticipated pivotal trial of non-alcoholic steatohepatitis (NASH) drug elafibranor turned out to be a bust.
The French biotech joins the lengthening list of those who have tried and failed to move the needle in the hard-to-treat fatty liver disease, which still has no approved treatments despite billions of dollars in R&D investment by the biopharma industry.
The phase 3 RESOLVE-IT trial showed that elafibranor – a PPAR agonist – was unable to improve on placebo on the main measure of resolving NASH without an increase in fibrosis (scarring).
Out of more than 700 patients in the study, 19.2% of those treated with Genfit's drug hit that goal, compared to almost 15% of patients on placebo, but that wasn't a statistically significant difference.
The company said there had been a higher-than-expected rate of response in the placebo group that affected the outcome, but for now it isn't sure why that occurred. Elafibranor also failed to improve secondary measures relating to metabolic parameters, so the study looks like a comprehensive fail.
The drug also missed the mark in another mid-stage trial in 2015, but Genfit advanced it into phase 3 regardless, saying it had seen sufficient evidence of efficacy in the data to take the programme forward.
Biopharma companies have been queuing up to push drugs for NASH through clinical development, with an eye on the rich rewards that could be claimed by bringing a drug to market for a condition that affects millions of people around the world.
Elafibranor is one of the drugs furthest along in testing, and has joined Gilead's selonsertib, Novartis/Conatus emricasan, and Cymabay's seladelpar among candidates that have failed in the latter stages of clinical testing.
At the moment, the front runner in the race to bring a NASH drug to market is Intercept Pharma, whose obeticholic acid is under priority review at the FDA for the treatment of liver fibrosis due to NASH.
After a three month delay to give time for an advisory committee meeting, the FDA has said it plans to deliver a verdict on the application in June.
The drug's commercial potential has been questioned however, not least because it has safety and tolerability issues – notably itching – and because NASH can be hard to diagnose.
With elafibranor now out of the picture, Intercept will however have longer to establish its drug if approved by the regulator.
Genfit chief executive Pascal Prigent said the company is still crunching the data and will decide on the fate of elafibranor in NASH after discussions with regulators.
If the program is abandoned the company will have to focus on the drug's development in primary biliary cholangitis (PBC), a much smaller market, a phase 2 NASH candidate called nitazoxanide, and a NASH diagnostic called NIS4. A phase 3 trial of elafibranor in PBC is due to start later this year.
NASH is a fast-progressing condition characterised by liver scarring and inflammation, that can lead to liver failure and the need for a liver transplant.
Image: Nephron via Wikipedia (CC BY-SA 3.0)