Genfit abandons late-stage trial of NASH drug elafibranor
News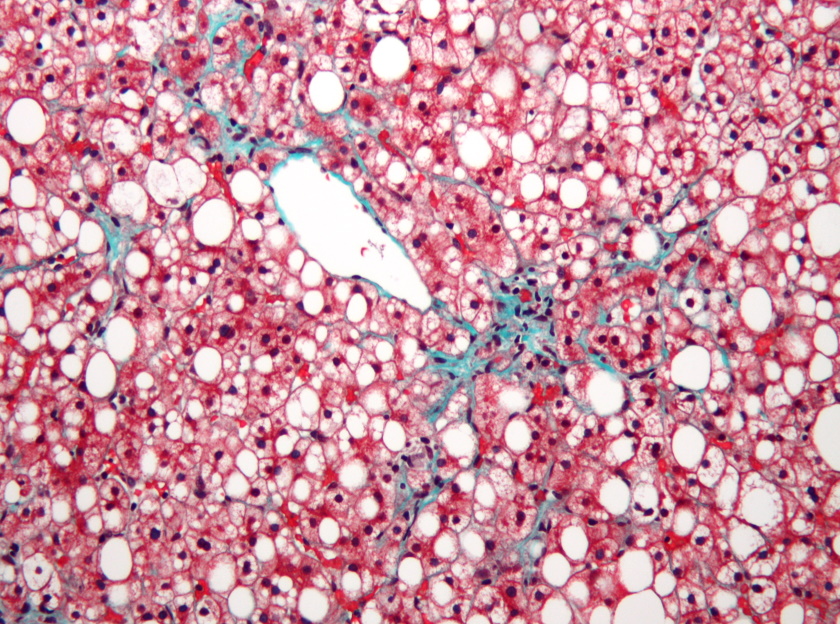 France's Genfit has said its elafibranor drug as a treatment for non-alcoholic steatohepatitis (NASH) was unable to improve patient outcomes in a phase 3 study, which has now been terminated.
Genfit took the "highly disappointing" decision after taking a look at interim data from the RESOLVE-IT study, said the company's chief executive Pascal Prigent. Those results were first disclosed two months ago and wreaked havoc with the biotech's share price.
In the study, PPAR agonist elafibranor was unable to hit the primary objective of resolving NASH without worsening fibrosis (scarring) compared to placebo, and also flunked its secondary targets.
At the time Genfit said it wasn't calling time on the drug yet, as it was examining an unexpectedly high response rate in the control group. Now, elafibranor joins a lengthening list of drugs that have failed to hit the mark in the fatty liver-disease, which still has no approved treatments despite billions of dollars in R&D investment by the biopharma industry.
Genfit will switch its attention to developing elafibranor in primary biliary cholangitis (PBC) and a NASH diagnostic tool called NIS4 as part of a new corporate strategy that will also allow it to rein in costs.
Biopharma companies have piled into the NASH space in recent years, lured by the promise of big rewards for the first drugs to treat a disease that afflicts millions of people around the world and is becoming more common.
Elafibranor joins Gilead's selonsertib, Novartis's/Conatus's emricasan, and Cymabay's seladelpar among candidates that have failed in the latter stages of clinical testing.
Meanwhile, Intercept Pharma's obeticholic acid – which cleared phase 3 testing and reached the stage of being filed for approval with the FDA – was rejected by the regulator last month on the grounds that it needed more evidence for its safety and efficacy.
Genfit says that elafibranor's failure in NASH shouldn't read through to its potential in PBC – a chronic, autoimmune disease in which bile ducts in the liver are gradually destroyed causing cirrhosis – because the two diseases have very different pathologies.
However, PBC is a much smaller indication than NASH, affecting around 1 in 1,000 people – mainly women – over the age of 40.
The PPAR agonist generated positive results in a phase 2 trial in PBC reported at the end of 2018, but in this indication it will be playing catch-up with Intercept's drug, which is already approved for the disease under the Ocaliva brand name.