Gaming health firm GripAble raises $11m for rehab platform
News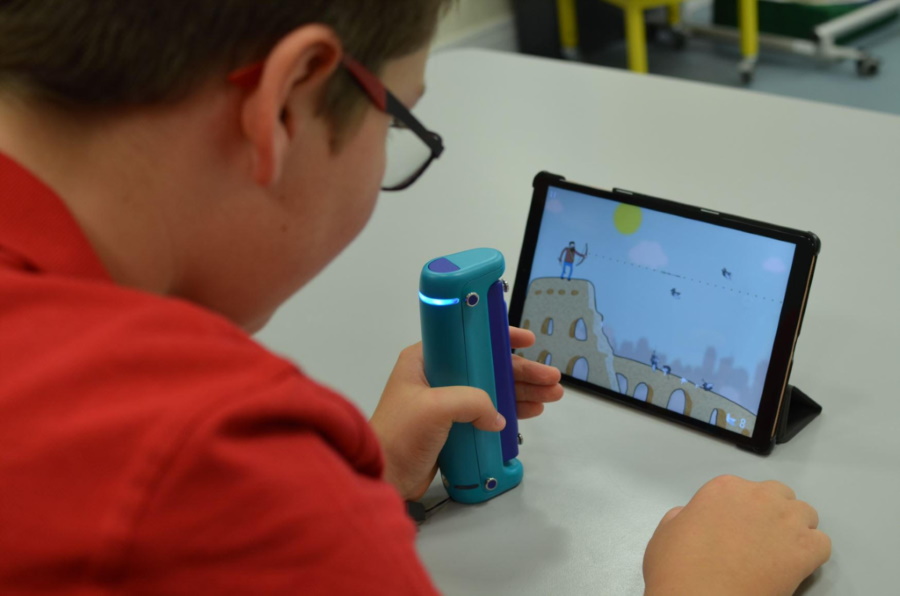 GripAble has raised $11 million in first-round financing that will be used to advance its digital health approach to rehabilitation for people with neurological and musculoskeletal conditions on the international stage.
The London, UK-based company has developed a platform that combines a hand-held sensor, gamified mobile app software, and telehealth consultations with therapists, which is designed to entertain users while they train at home. It is aimed at patients with conditions like stroke that can lead to upper limb weakness.
Crucially, while there's no way to monitor conventional home-based rehabilitation exercises, GripAble gathers data that can be used by patients and their therapists to monitor progress and guide treatment.
To use it, patients squeeze, turn, or lift the handgrip, and it vibrates in response to their performance whilst playing. It can also be personalised to each patient's ability level and recalibrated as needed.
GripAble says the technology was developed to enable therapists "to serve more patients, more efficiently, and deliver better outcomes – face-to-face or remotely – by incorporating technology with manual repetition exercises and treatment."
The Series A – led by IP Group and matched by Parkwalk Advisors – will be used to expand the platform and expand in Europe and the US, said GripAble.
The company has already made progress in the North American market via a partnership with medical equipment distributor Medline, which is helping the company get the system into clinics across the US following pilot studies at several sites.
To date, GripAble has been used by more than 8,000 individuals, with over 109,000 activity sessions and close to 7,000 hours of training completed mainly in the UK, according to the company, which spun out of Imperial College London.
It has also signed multiple partnerships with pharmaceutical companies to explore the use of the platform in the testing and development of new therapies.
"The more rehab [patients] do and the more they adhere to professional guidance, the greater their chances of having better outcomes," said Dr Paul Rinne, GripAble co-founder and CEO.
"However, due to resource costs and poor logistics, current health systems cannot deliver the amount of therapy needed, with significant backlogs, and few patients receiving anywhere near what they require to get better," he added.
In a clinical trial of 30 patients published in the journal Neurorehabilitation & Neural Repair last year, researchers found that the device enabled on average 104 upper limbs (UL) repetitions per day whereas conventional therapy achieved 15 UL repetitions per day.
Use of the platform also doubled the amount of time subjects carried out UL exercises to 51 minutes per day – adding 26 minutes of gamified therapy to the 25 minutes of conventional rehab therapy carried out daily.