FogPharma clears another big-ticket financing for its 'miniprotein' pipeline
News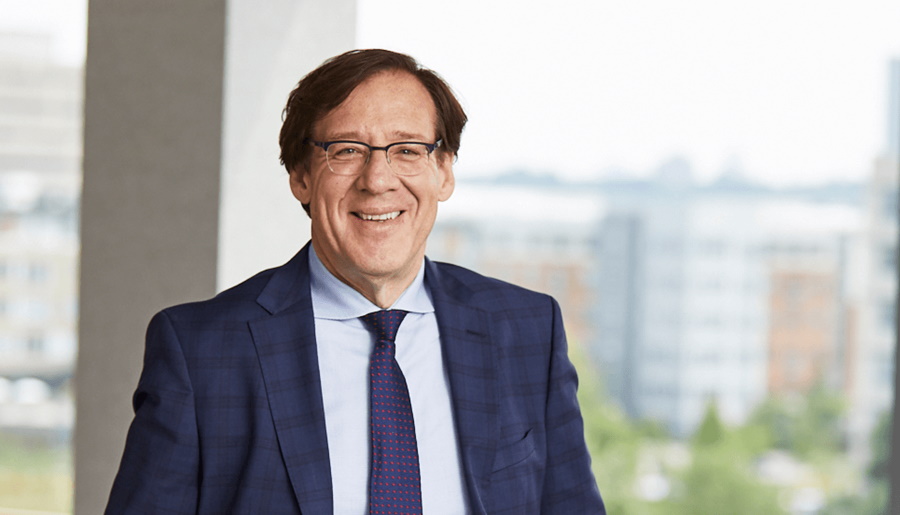 Cambridge, Massachusetts-based FogPharma has closed another impressive fundraising round, adding $178 million to the pot as it ushers its polypeptide-based drug candidates towards the clinic.
The Series D comes a little over 18 months after the six-year-old biotech's third-round financing netted it around $107 million, taking its total raised to date north of $360 million. It comes just as FogPharma is preparing to start clinical trials of alpha-helical polypeptide candidate FOG-001.
The lead drug emerging from the biotech's Helicon platform is billed as a "first-and-only-in-class" direct TCF-blocking beta-catenin inhibitor, which FogPharma says has potential as a treatment for various forms of cancer.
Founded by prolific biotech entrepreneur and Harvard professor Gregory Verdine (pictured above) – along with  WeiQing Zhou, John McGee, and Professor Sir David Lane – FogPharma's approach draws on research carried at Verdine's Harvard lab on cell-penetrating miniproteins (CPMPs), of which Helicons are one class.
The company focuses on so-called 'undruggable' targets – those that have defied the efforts of drug developers using conventional treatment approaches.
The Helicons are taken into cells using endocytic trafficking, a process which sees the compounds packaged into folds in the plasma membrane, forming vesicles that are then internalised. Beta catenin meanwhile is a signalling protein in the Wnt/Wingless pathway – in particular a downstream transcription factor (TCF) implicated in a range of solid tumour types including colorectal, liver, breast, prostate, uterus, and lung cancers.
TCFs – which control gene expression and can regulate important cellular processes, including cell growth and survival – have traditionally been held to fall into the undruggable category, with fewer than 1% of them successfully targeted for therapeutics.
The Wnt pathway is activated in up to 20% of all cancers, including those that don't respond well to cancer immunotherapies. According to FogPharma, in the U. alone FOG-001 has the potential to become a new treatment option for more than a million cancer patients.
FogPharma will also use the new funding to advance other programmes against validated cancer targets including TEAD, NRAS, Pan-KRAS, ERG, and Cyclin E1, said the biotech in a statement.
"FogPharma continues to make rapid progress on our moonshot mission to achieve universal druggability – a world where no targets are off-limits to medicine," commented Verdine.
"We believe that Helicon polypeptides, a compelling new therapeutic modality, represent the future of precision medicine."
The latest round includes new investors ARCH, Milky Way, and Fidelity Management, with existing backers VenBio, Deerfield, Cormorant, Invus, Farallon, HBM Healthcare, Casdin Capital, PagsGroup, and funds and accounts advised by T Rowe Price Associates also participating.