Flush with COVID cash, Pfizer tables $6.7bn bid for Arena
News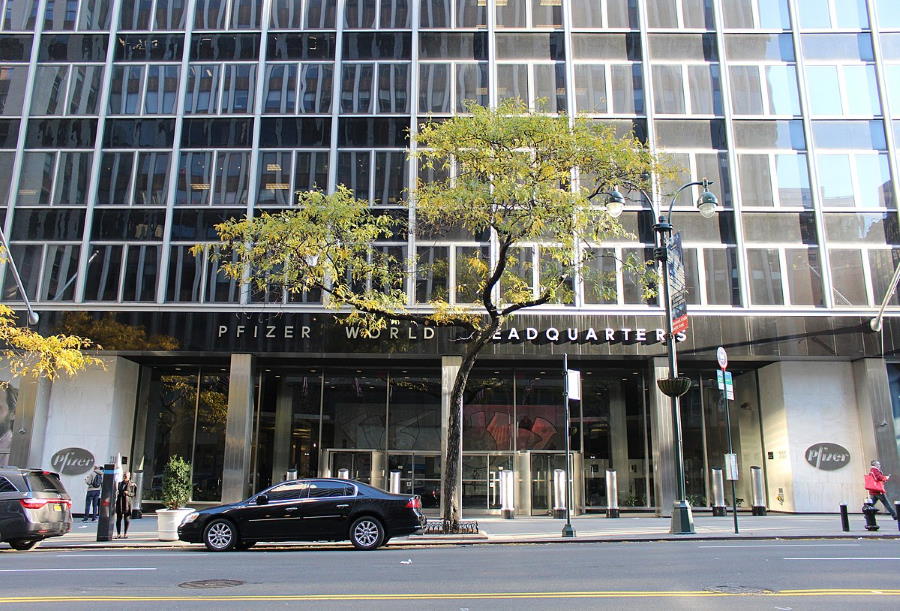 Pfizer has found another use for the windfall profits it is making from it BioNTech-partnered COVID-19 vaccine, agreeing to buy Arena Pharma and its late-stage ulcerative colitis drug etrasimod.
The $100-per-share deal values Arena at around $6.7 billion, and gives Pfizer an entry into the oral S1P receptor modulator category that puts it in contention with Bristol-Myers Squibb and its already approved rival Zeposia (ozanimod).
Arena has been high on the list of biotech takeover prospects for some time, as its phase 3 programme for etrasimod in UC – based on the ELEVATE UC 12 and ELEVATE UC 52 studies – heads towards data readouts early next year.
Eyebrows have been raised about the timing of the offer, just ahead of that readout, but Pfizer may be looking to lock in the deal early given interest in Arena among other big pharma companies.
Pfizer's bid comes just weeks after it agreed a smaller bolt-on deal to buy immuno-oncology specialist Trillium Therapeutics for $2.3 billion, and a few months after it snapped up Amplyx Pharmaceuticals and its anti-fungal compound fosmanogepix for an undisclosed sum.
Those are much smaller, and the Arena deal is mostly about etrasimod and bolstering what has been described as a somewhat lacklustre late-stage pipeline at Pfizer, and the company said today it was looking at other potential acquisitions.
It also adds various other clinical-stage cardiovascular projects including temanogrel – in phase 2 for microvascular obstruction and Raynaud's phenomenon secondary to systemic sclerosis – and acute heart failure candidate APD418.
Etrasimod is also in clinical testing for other diseases, including Crohn's disease, with phase 2 results due next year, as well as eosinophilic oesophagitis, atopic dermatitis and alopecia areata.
The drug bolsters Pfizer's immuno-inflammatory portfolio, slotting in alongside its JAK inhibitors Xeljanz (tofacitinib) and abrocitinib, struggling with regulatory concerns about safety, as well as its TYK2 inhibitor programme, which are in the process of being spun out into a new company.
Earlier this year the FDA approved BMS' Zeposia for UC, having previously given it a green light for multiple sclerosis, and BMS has said it thinks the drug could become a $5 billion product at peak if it can be developed successfully for additional indications including Crohn's disease.
Arena has claimed that etrasimod has a best-in-class profile, pointing to mid-stage data in UC that it says outperforms Zeposia, and offers a more rapid onset and offset of action, reduced need for dose adjustments and potentially improved safety.
Analysts at Wells Fargo have said they think etrasimod could become a $2.5 billion product, if it gets approval in multiple indications and can be shown to have an advantage over Zeposia, which has a substantial lead in the market.