First US patient gets total heart replacement with CARMAT device
News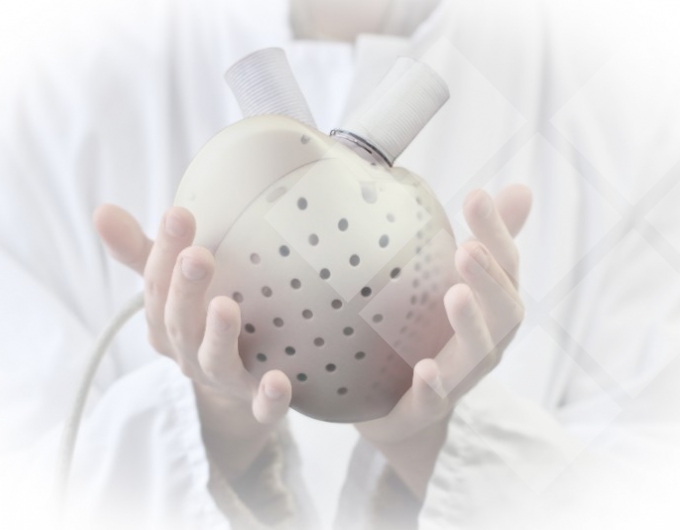 An experimental artificial heart developed by French medical device specialist CARMAT has been implanted into the first of 10 subjects due to be enrolled in a US trial.
The Aeson bioprosthetic device has already been implanted in a number of European patients with end-stage biventricular heart failure – affecting both sides of the heart – and shown that it can keep them alive for months, even after they have been sent home for hospital.
The first US implant was carried out as part of the CARMAT's Early Feasibility Study (EFS), which is testing Aeson's ability to keep patients alive for six months after implantation, buying time for a heart transplant.
The implant was carried out by heart surgeons at Duke University Hospital in Durham, North Carolina, one of three US centres trained to screen eligible heart failure patients and carry out the procedure.
The primary endpoint of the trial is patient survival at 180 days post-implant, or a successful cardiac transplantation. The protocol calls for three patients to have artificial heart implanted and followed up for at least 60 days before the remaining seven patients can be treated.
Last year, CARMAT secured reimbursement approval for Aeson from the Centres for Medicare & Medicaid Services (CMS).
Heart replacement pumps can restore cardiac function in patients with end-stage biventricular heart failure, but require patients to stay in hospital. Total artificial heart devices like Aeson are designed to allow patients to go home and return to their usual activities.
To achieve that, the device has to be able to sense changes in blood pressure and adapt its pumping activity to emulate normal heart activity as closely as possible, for example during physical activity, with minimal need for adjustment.
A recently-published study of the first 10 European recipients of Aeson showed that the artificial heart could be switched to "auto-mode" and maintain appropriate cardiac output, with just a few adjustments to its setting over almost five years of aggregated follow-up, including one patient who has lived with the artificial heart for two years.
Most adjustments were performed during the first 30 days after device placement. Only four were done after the patient went home from the hospital: a rate of about 1 change per 11 months, according to a study published in the ASAIO journal last month.
Six of the patients received the device as a bridge to transplantation, while in four it was implanted as a permanent heart replacement.
In Europe, CARMAT secured CE Mark approval for Aeson in December as a transplant-bridging device, and is preparing for commercial launches, initially in Germany. It is also rolling out the artificial heart in France within the framework of a 52-patient clinical trial.