First FDA filing for Novartis' latecomer PD-1 drug tislelizumab
News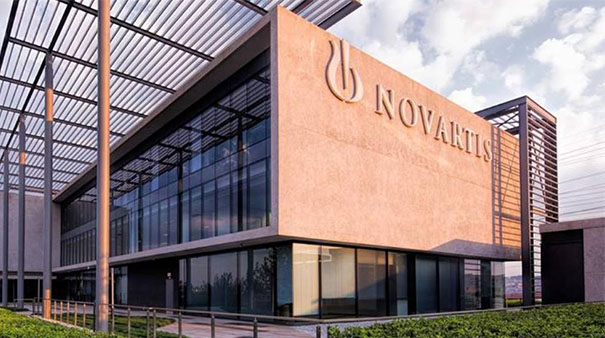 Novartis has filed for FDA approval of tislelizumab – a PD-1 inhibitor licensed from Chinese biotech BeiGene earlier this year – as a second-line treatment for oesophageal cancer.
The Swiss pharma giant licensed ex-China rights to tislelizumab in February for $650 million upfront and up to $1.55 billion in milestones, shortly after its own PD-1 drug candidate spartalizumab failed a phase 3 trial in melanoma.
Tislelizumab is already approved in China as a treatment for classical Hodgkin lymphoma, PD-L1-high urothelial carcinoma, non-small cell lung cancer (NSCLC), and liver cancer hepatocellular carcinoma (HCC), but this is the first overseas application for the drug.
The US filing covers unresectable recurrent locally advanced or metastatic oesophageal squamous cell carcinoma in people who have received prior systemic therapy, and is based on the results of the RATIONALE 302 trial.
That met its main objective of improving overall survival (OS) in these patients, reducing the risk of death by 30% and extending survival by 2.3 months compared to second-line chemotherapy, according to data presented at this year's ASCO congress.
The FDA review has an action date of 12 July next year. If approved, tislelizumab will have to compete in the second-line immunotherapy category for oesophageal cancer with other checkpoint inhibitors, including Bristol Myers Squibb's Opdivo (nivolumab).
Opdivo has been approved by the FDA for use after first-line chemo in this type of cancer since last year, and more recently was cleared for adjuvant (post-surgery) use to prevent recurrence, and for first-line treatment in combination with chemo of patients regardless of their PD-L1 status.
Merck & Co's Keytruda (pembrolizumab) meanwhile has been used to treated PD-L1-high, relapsed oesophageal cancer since 2019, adding first-line combination treatment with chemo in all-comer patients earlier this year.
Novartis has a wide-ranging phase 3 trial programme for tislelizumab on the go as it tries to catch up with its rivals, including as a first-line therapy for oesophageal, gastric, bladder, small cell lung and liver cancers as well as nasopharyngeal carcinoma.
"We are advancing tislelizumab as a key cornerstone of our immunotherapy programme and PD-1 backbone for combination therapy," Jeff Legos, Novartis' head of oncology and haematology R&D, said in a statement.
"We will work with regulatory authorities to ensure it is available for people with oesophageal cancer as soon as possible," he added.