First-in-class BMS drug raises lung fibrosis hopes
News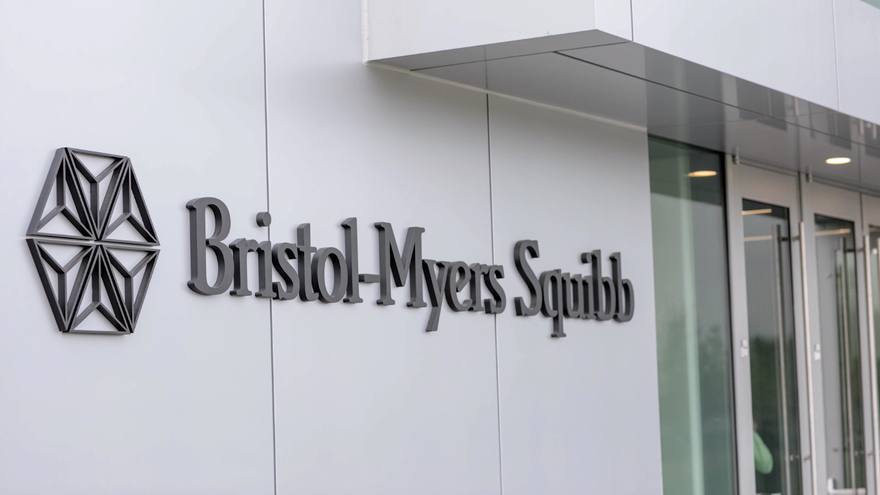 Bristol-Myers Squibb has proof-of-concept data for an experimental drug for fibrotic diseases that could open up a new avenue for treatment.
The drugmaker has just reported the results of a phase 2 trial of oral, lysophosphatidic acid receptor 1 (LPA1) antagonist BMS-986278 in patients with progressive pulmonary fibrosis (PPF) that suggest it could be on track to bring the first drug in the class to market.
PPF is a family of chronic, life-threatening interstitial lung diseases (ILDs) that occur when lung tissue becomes damaged and scarred, impacting how lungs function, and as its name suggests, tends to get worse over time.
BMS has been investigating LPA1 as a drug target for fibrotic diseases for several years, and earlier this year announced it was advancing BMS-986278 into a phase 3 programme in patients with related condition idiopathic pulmonary fibrosis (IPF) – the most common type of ILD with a median survival time of just three to five years after diagnosis – based on promising mid-stage results.
The new data show that 26 weeks of treatment with a 60 mg dose of the LPA1 antagonist given twice daily resulted in a 69% relative reduction in the rate of decline in forced vital capacity (FVC), a key measure of lung function, in PPF patients compared to placebo.
Importantly, 38% of patients in the study were already taking background antifibrotic therapies such as Roche's Esbriet (pirfenidone) and Boehringer Ingelheim's Ofev (nintedanib), suggesting BMS-986278 has potential as an add-on to existing therapies used for PPF patients.
Study investigator Professor Tamera Corte of Royal Prince Alfred Hospital​ in Australia said the results "reinforce the potential of BMS-986278 and highlight advancements in the space as we race to find a potential new standard of care."
Results from the IPF cohort of the same study were reported in May and prompted BMS to push BMS-986278 into phase 3 studies for that indication. While PPF is less common than IPF, it has a similar three- to five-year median survival time, with only around 45% of patients still alive five years after diagnosis.
Esbriet and Ofev both became blockbusters as treatments for IPF, although the former has started to see its sales slide due to the emergence of generic competition, with Roche recording sales of $820 million last year. Ofev remains in patent until 2029, with sales of $3.4 billion last year.