FDA whittles back Aduhelm approval amid concern over broad label
News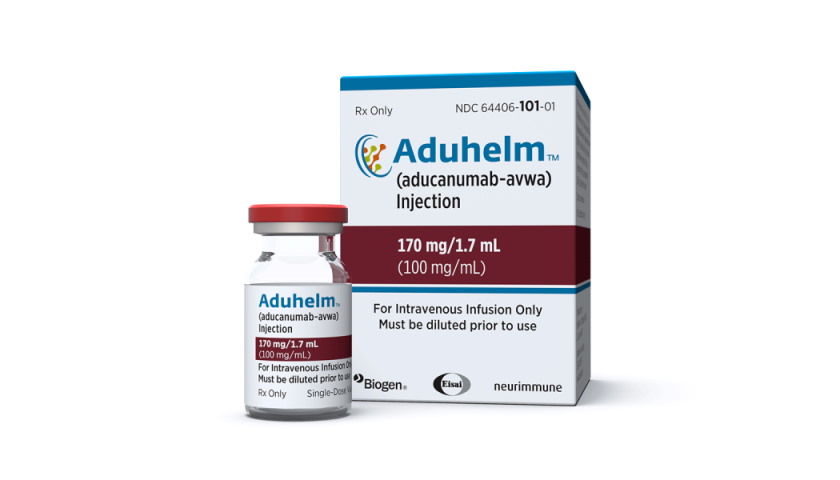 One of the criticisms levelled at the FDA over its approval of Biogen and Eisai's Alzheimer's disease drug Aduhelm was its decision to clear use of the drug in a broader group of patients than was included in clinical trials. Now, it has backtracked on that decision.
The updated label for Aduhelm (aducanumab) says it should only be used in patients with mild cognitive impairment due to Alzheimer's disease or mild Alzheimer's dementia, according to an update from the drug's developers.
It's the first move by the US regulator to acknowledge the discomfort about the approval of Aduhelm, which became the first drug to be approved that claims to alter the underlying pathology in Alzheimer's – the formation of amyloid deposits – rather than addressing symptoms.
The change to the label submitted by Biogen and Eisai also now reads that "there are no safety or effectiveness data on initiating treatment at earlier or later stages of the disease than were studied."
"Based on our ongoing conversations with prescribing physicians, FDA and patient advocates, we submitted this label update with the goal to further clarify the patient population that was studied across the three Aduhelm clinical trials that supported approval," said Alfred Sandrock, head of R&D at Biogen.
He also said that the company would "listen to the community's needs as clinical practice adapts" to the availability of the new drug.
The revision comes as lawmakers in the US – led by California Democrat Katie Porter – have called for the Department of Health and Human Services to investigate the FDA's dealings with Biogen in the build-up to the controversial approval.
https://twitter.com/RepKatiePorter/status/1412534817749602314
There have been reports of "off the books" meetings between Biogen executives and FDA staffers including Office of Neuroscience director Billy Dunn that may have violated the FDA's policies on interactions with sponsor companies, writes Porter in a letter to HHS principal deputy inspector general Christi Grimm.
Other criticisms of the FDA's review of Aduhelm include that it granted the drug a conditional approval, allowing it to be prescribed and used while Biogen conducts a post-marketing, phase 4 confirmatory study – which could take years to complete.
The accelerated approval also relied on merged data from two trials that failed independently, and used reduction of amyloid deposits as a surrogate marker for efficacy. Critics argue that other trials of amyloid-busting drugs have cleared plaques effectively but had no significant impact on cognition in Alzheimer's.
"Patients…deserve to know that the drug they are being given, and which the FDA has approved, are sufficiently safe and effective," according to Porter.
"They deserve to know that these decisions were made by independent scientists – not companies with clear financial motivations for pursuing approval of inadequate treatments."