Trump's vaccine 'October surprise' in doubt as FDA toughens standards
News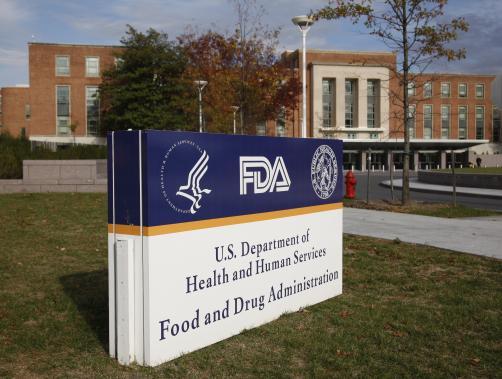 The FDA is expected to lay out tougher standards for any emergency authorisation of a COVID-19 vaccine, to counter growing concerns over political interference ahead of the US presidential elections in November.
This could push back any approval into December ending Trump's hopes of an "October surprise" where the vaccine could be hurriedly approved ahead of election day.
President Trump has repeatedly predicted that a vaccine could be ready ahead of the vote on 3rd November, but officials are worried that a hurried vaccine approval would undermine its credibility in the longer term.
The Washington Post said the FDA is issuing the guidance to boost transparency and public trust as it approaches a decision on whether a vaccine is safe and effective.
The newspaper cited research from the Pew Research Center showing the percentage of people who said they would take the vaccine if it were available today has dropped to just over 50% from 72% in May.
According to the report the guidance could be published this week and will be far more rigorous than that used for an Emergency Use Authorization of hydroxychloroquine or plasma from recovering patients.
The guidance is already being reviewed by the White House Office of Management and Budget, but parts are already with vaccine makers.
Requirements will include following participants in late-stage trials for a median of at least two months, starting after they receive a second vaccine shot, according to the Post's anonymous source.
The FDA is also looking for at least 5 severe cases of COVID-19 in the placebo group for each trial, as well as some cases of the disease in older people.
These standards, added to the time taken for companies to prepare dossiers and submit them to the FDA, make it "highly improbable" any vaccine will be authorised before the election.
The FDA has previously said any vaccine would have to be 50% more effective than a placebo.
Paul Offit, director of the Vaccine Education Center at Children's Hospital of Philadelphia and a member of the FDA's advisory board on vaccines, told the newspaper: "It's hard to imagine how an [emergency authorisation] could possibly occur before December."
Trump earlier this week publicly backed a vaccine from Pfizer and BioNTech as the likely winner in the race to get a vaccine approved, followed by Johnson & Johnson.
This differs from an analysis by the World Health Organization, which has a potential vaccine from AstraZeneca at the top of its list of candidates in clinical development