FDA staffers defend Aduhelm approval in JAMA editorial
News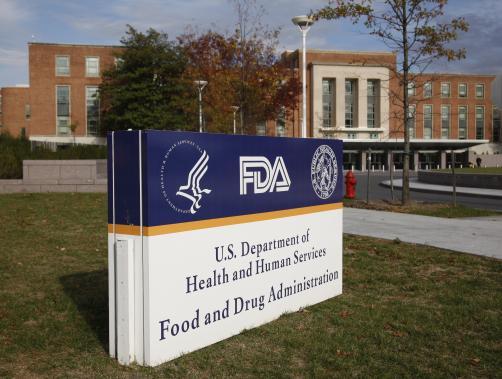 Three FDA figures at the centre of the fallout over the approval Biogen and Eisai's Alzheimer's disease therapy Aduhelm have defended their actions, arguing that to do otherwise would have left millions of patients in limbo for years.
The trio say that the decision to approve Aduhelm (aducanumab) was extremely challenging as "evidence was strongly suggestive of a benefit from [the drug] but was complicated and in some respects contradictory."
That had to be balanced by the urgent need for treatment for Alzheimer's, according to the FDA's head of neuroscience Billy Dunn, director of the Centre for Drug Evaluation and Research (CDER) Patrizia Cavazzoni, and Peter Stein, the Director of CDER's Office of New Drugs (OND).
Writing in the Journal of the American Medical Association (JAMA), they say that under US law the FDA is authorised to use the accelerated approval pathway to make drugs for diseases that are in urgent need of treatments that delay disease progression available more quickly.
Aduhelm met all the criteria for this type of conditional approval, as it targets a serious disease with unmet needs, is expected to provide a clinical advantage over current therapy, has a clear effect on a surrogate biomarker (beta amyloid) for efficacy, and it is "reasonably likely" that the biomarker predicts a clinical benefit.
"When the FDA approves a drug under accelerated approval, it does so recognizing that there is residual uncertainty regarding clinical benefit and that a further trial may be required," says the editorial, adding that the FDA has required such a trial.
Criticism has been levelled at the FDA on a number of issues, including its decision to approve the drug on contradictory data, relying on a surrogate biomarker that hasn't correlated with clinical benefit in other studies, and opting for an accelerated approval despite failing to discuss that possibility with its own expert advisors, who rejected approval of the drug by vote.
The editorial doesn't mention the FDA's decision to approve the drug for all Alzheimer's patients, which was them whittled back to cover only the group included in clinical trials of the drug at the request of Biogen and Eisai.
The FDA meanwhile is also facing multiple probes into its dealings with Biogen in the build-up to the approval – including reports of unsanctioned meetings between the company and staffers – that prompted acting commissioner Janet Woodcock to ask for an independent inquiry last week. As expected given the ongoing investigations that also wasn't covered in the piece.
The editorial insists that preventing accumulation of beta amyloid in the brain "is expected to provide meaningful benefit over available therapy", and that trials showed a "generally consistent" link between the reduction in the biomarker and improvements on dementia scores.
The FDA staffers also argue that while prior studies of amyloid-targeting drugs were negative, the effect on beta amyloid was either nil or smaller than seen in the aducanumab programme.
They also reject suggestions that the drug is unsafe, saying side effects – and particularly amyloid-related imaging abnormalities (ARIAs) causing concern for some observers – were rarely (0.3%) reported as serious and resolved in a high proportion of patients. That made accelerated approval "appropriate and warranted," they claim.
There have been assertions that the timescale for completing the confirmatory trial of Aduhelm is too long, allowing Biogen and Eisai to make billions of dollars from the drug before its efficacy is established.
The editorial rebuffs that notion, saying the long deadline of 2029 is needed to "observe changes on an acceptable clinical endpoint" in patients with Alzheimer's.
Dunn, Cavazzoni and Stein sign off by saying that many patients have said they are willing to accept the trade-off of some uncertainty about clinical benefit in exchange for earlier access to a potentially effective drug.
"If instead, approval had been delayed, the loss of brain function in these patients over this time – which might have been lessened by earlier initiation of treatment – would not be regained," they conclude.