FDA slaps partial hold on Biogen, InnoCare MS drug
News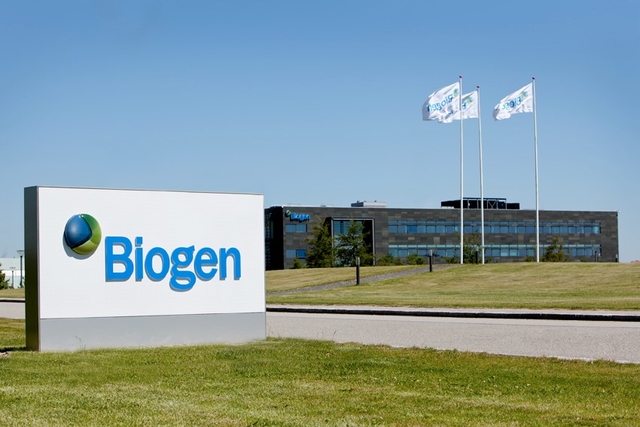 Biogen's efforts to replenish its multiple sclerosis pipeline have suffered a setback, after the FDA placed a clinical hold on a drug candidate it licensed from China's InnoCare last year for $125 million upfront.
The US regulator has placed oral BTK inhibitor orelabrutinib on partial clinical hold, meaning new patients cannot be enrolled into clinical trials and patients treated with the drug for 70 days or less must discontinue treatment.
Those already taking orelabrutinib for 70 days or more can, however, continue receiving the drug, which is in a phase 2 trial in relapsing-remitting multiple sclerosis (RRMS), as well as early-stage studies in other autoimmune diseases. InnoCare says it will also introduce the restrictions on studies ongoing outside the US.
The move has been prompted by a "limited number" of drug-induced liver injury cases that have been observed in orelabrutinib trials, said InnoCare in a stock exchange update (PDF). The cases were reversible after dosing of the drug was halted, it says, adding that the phase 2 MS trial is already almost fully enrolled.
Liver injuries also prompted the FDA to impose a partial clinical hold on Sanofi's BTK inhibitor tolebrutinib (SAR442168) earlier this year, holding up a programme that was a key part of its $3.7 billion buyout of Principia Biopharma.
Orelabrutinib has already been approved in China as a second-line therapy for two blood cancer indications, chronic lymphocytic leukaemia/small lymphocytic lymphoma (CLL/SLL) and mantle cell lymphoma (MCL).
While the partial hold may simply be a hiccup for InnoCare and Biogen's programme, it does undermine prospects for orelabrutinib, which is one of several oral BTK inhibitors being developed for MS and other autoimmune diseases.
Merck KGaA and Roche's Genentech unit also have BTK inhibitors – evobrutinib and fenebrutinib, respectively – that are further ahead in clinical development. Some neurologists have even started talking about the possibility that the drugs could not only slow down progression of MS, but even potentially offer a functional cure.
Biogen licensed rights to InnoCare's drug in a deal whose total value could approach $840 million, having started to feel the pinch with its current MS drugs like Tecfidera (dimethyl fumarate), Avonex (interferon beta-1a), and Tysabri (natalizumab).
Tecfidera is being squeezed by cheaper generics, as well as newer therapies from Novartis and Bristol-Myers Squibb therapies, and follow-up Vumerity (diroximel fumarate) has not seen its sales ramp up as the company hoped.
The rationale for targeting BTK is that it allows selective inhibition of the auto-reactive B cells that are behind the pathologies of MS and other autoimmune disorders.
That could give the drugs an advantage over CD20-targeting therapies like Roche's Ocrevus (ocrelizumab) that inhibit B cells across the board, leaving patients prone to infections and other side effects. Antibodies like Ocrevus also struggle to penetrate the CNS and hit MS at the site of the problem.