FDA sets May date for verdict on ADC's lymphoma drug Lonca
News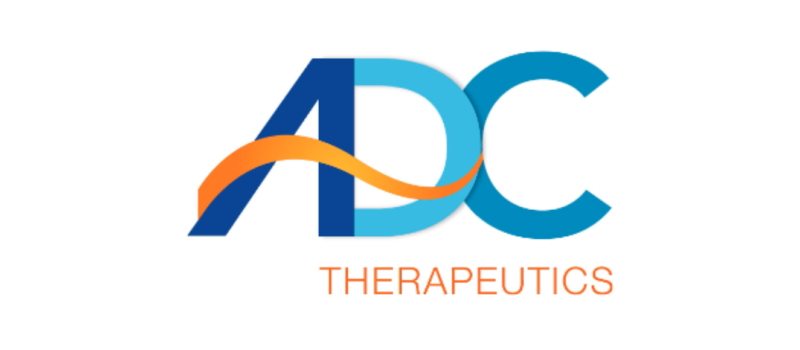 ADC Therapeutics could claim its first product approval in the US next May, after the FDA started a priority review of lead drug Lonca for diffuse large B-cell lymphoma (DLBCL), an aggressive form of non-Hodgkin's lymphoma.
Lonca – short for loncastuximab tesirine (formerly ADCT-402) – is an antibody-drug conjugate that combines an antibody against CD19 linked to a cell-killing drug. If approved, it would be a rival to CD19-targeting cell therapies from Novartis (Kymriah) and Gilead Sciences (Yescarta) in the third-line treatment of DLBCL.
The FDA has started a six-month review of Lonca for the treatment of relapsed or refractory DLBCL, with an action date of 21 May next year, and ADC says it hopes to have the drug on the market before the end of 2021.
Chief executive Chris Martin said the Swiss biotech has been working on building its salesforce in anticipation of the positive verdict from the FDA, and reckons it can now cover 90% of haematology and oncology specialists who treat DLBCL in the US.
The FDA is reviewing the ADC based mainly on the results of the LOTIS 2 trial, which Lonca in patients with relapsed or refractory DLBCL following two or more lines of prior systemic therapy. Around 40% to 50% of DLBCL patients are refractory to or relapse after front-line therapy.
The single-arm, 145-patient trial showed an overall response rate of 48.3% and a complete response rate of 24.1%, with Lonca as of a 6 April data cut-off point.
"Based on feedback from physicians on Lonca's efficacy, tolerability protocol and ease of administration, we believe Lonca has the opportunity to become the standard of care in third-line, based on our competitive profile versus other available options," Martin told analysts on a conference call earlier this month.
ADC Therapeutics is also testing Lonca in earlier lines of therapy. It is running a phase 3 trial (LOTIS 5) of the medicine in combination with rituximab in second-line DLBCL patients, and a phase 1/2 study (LOTIS 3) of Lonca paired with AbbVie/Johnson & Johnson's Imbruvica (ibrutinib) with relapsed or refractory DLBCL or mantle cell lymphoma (MCL).
The Swiss company is also planning to begin a dose finding study of Lonca in combination with R-CHOP chemotherapy in previously untreated DLBCL patients in the first half of 2021, according to Jay Feingold, its chief medical officer.
In the third-line setting, the two approved CAR-T therapies – Yescarta and Kymriah – are making headway but like all autologous cell therapies require a complex treatment pathway that involves harvesting of immune, growth and modification of the cells outside the body, and the reintroduction of the modified cells to fight that cancer.
While the efficacy can be dramatic and CAR-T's are potentially curative, the procedure itself can have significant side effects, and is labour-intensive and expensive to carry out.
Other competition is also emerging in relapsed/refractory DLBCL, and that is good news for patients desperately in need of new treatment options.
Among these is MorphoSys and Incyte's CD19-targeting monoclonal antibody Monjuvi (tafasitamab), which was approved in combination with Bristol-Myers Squibb/Celgene's Revlimid (lenalidomide) as a second-line treatment for DLBCL in August.
Roche's ADC Polivy (polatuzumab) – which targets CD79b – was meanwhile approved for third-line DLBCL treatment last year in the US and earlier this year in Europe.