FDA sets August action date for Seattle's oral HER2 drug tucatinib
News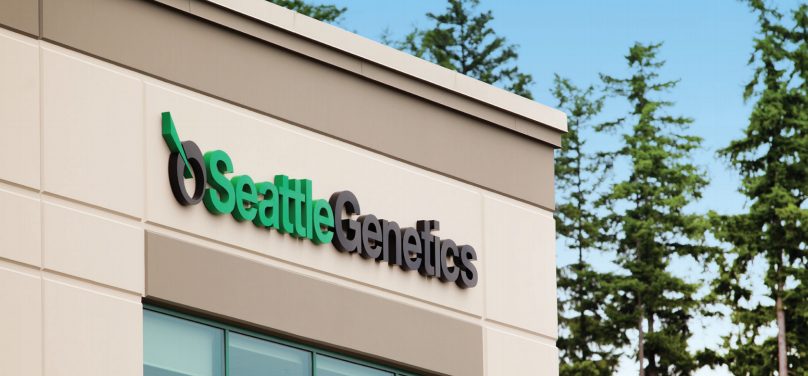 Seattle Genetics is a few months away from having its third drug product on the market, after the FDA agreed a swift, priority review of its breast cancer candidate tucatinib.
The US regulator is due to deliver a verdict by 20 August on the orally-active HER2 inhibitor as a treatment for patients with heavily pre-treated advanced HER2-positive breast cancer, in combination with Roche's injected HER2 antibody Herceptin (trastuzumab) and chemotherapeutic drug capecitabine.
This first marketing application is for use of the drug in patients who have already been treated with at least three prior HER2-directed agents separately or in combination, but Seattle intends to gradually move it up the treatment pathway.
One of the key characteristics is that unlike antibody-based HER2 drugs like Herceptin and Roche's Perjeta (pertuzumab) and Kadcyla (trastuzumab emtansine) it crosses the blood brain barrier, so works in patients whose tumours have spread or metastasised to the central nervous system.
Enhertu has just been approved in the US for advanced HER2-positive breast cancer in patients who have previously been treated with two or more anti-HER2 regimens.
Seattle's marketing application to the FDA is based on the results of the HER2CLIMB study, which involved patients who had previously been treated with Herceptin, Perjeta and Kadcyla.
The tucatinib arm demonstrated an improvement in overall survival, with a 34% reduction in the risk of death compared to Herceptin and capecitabine alone. Moreover, out of the 47% of patients whose cancer had spread to the brain, Seattle's drug cut the risk of disease progression or death by 52%.
The clinical profile could help to differentiate tucatinib from AstraZeneca and Daiichi Sankyo's anti-HER2 antibody-drug conjugate Enhertu (trastuzumab deruxtecan), tipped to become a $4.5 billion blockbuster.
Patients with brain metastases were included in Enhertu's pivotal trial and seemed to get a benefit, although the number of patients was low.
Speaking on Seattle's second-quarter results call last week, chief executive Clay Siegall said the HER2CLIMB data – which helped the drug claim a breakthrough designation from the FDA – "positions tucatinib as a best-in-class HER2 inhibitor."
The company has already filed for approval of tucatinib in Europe as it tries to add a third product to its portfolio.
Its first launch was lymphoma drug Adcetris (brentuximab vedotin) – first launched in 2011 and made $628 million in sales last year – and it has just debuted Padcev (enfortumab vedotin) for bladder cancer in the US.
Seattle has also already started other trials trial that aim to support earlier use of tucatinib in HER2-positive breast cancer.
The phase 3 HER2CLIMB-02 is comparing tucatinib to placebo in combination with Kadcyla in patients who have received prior treatment with a taxane and Herceptin, either in the adjuvant or metastatic setting.
Meanwhile, I-SPY 2 is testing the drug as a pre-surgery or neoadjuvant therapy in combination with standard therapies, and Seattle is also running trials in colorectal and gastric cancer.
Seattle acquired tucatinib from Cascadian Therapeutics in 2018 via a buyout deal valued at $614 million.