FDA to review Sanofi's Dupixent in asthma
The FDA is to review Sanofi/Regeneron's Dupixent as a treatment for asthma, a new use that could more than double its sales following its previous approval for eczema.
Analysts predict peak annual sales of around $2.5 billion for Dupixent, which the FDA approved in March last year for eczema – known medically as moderate-to-severe atopic dermatitis – after other treatments failed.
But the asthma indication could add as much as $4 billion, according to the most optimistic analyst, Leerink's Geoffrey Porges.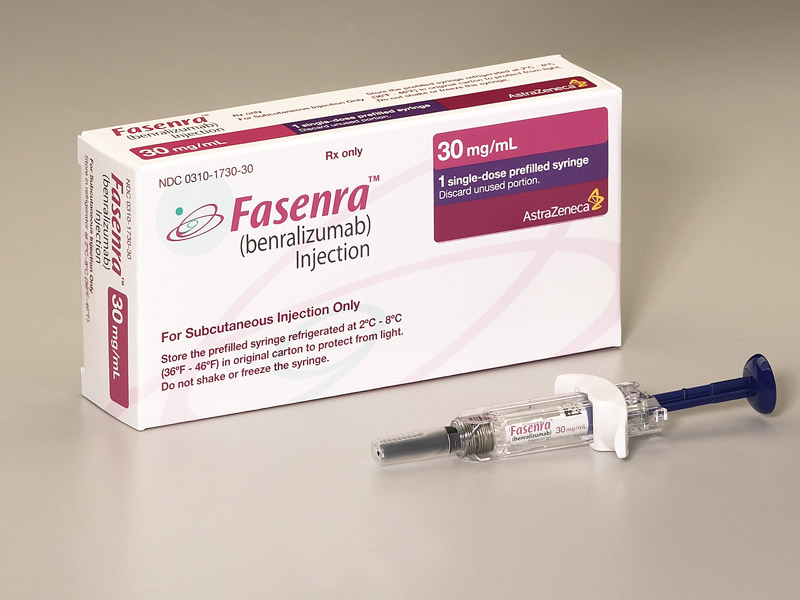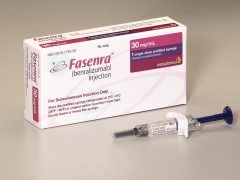 But there is increasing competition in the asthma market, with AstraZeneca's Fasenra (benralizumab) the latest in a new wave of injected therapies, along with GlaxoSmithKline's Nucala and Teva's Cinqaero.
These drugs inhibit interleukin (IL)-5, while Dupixent inhibits IL-4 and IL-13, but can be considered a rival because it is also an injection.
Patients may opt to take the others because of their less cumbersome dosing regime – Dupixent is administered every other week, while AZ's Fasenra is given every eight weeks, and the others are given every four weeks.
Sanofi needs Dupixent to perform well, most especially because its biggest seller, insulin Lantus, is now at the mercy of cut-price biosimilar rivals.
The company predicted a slower-than-expected return to growth in Q4 results announced last month.
Results were not helped by the disastrous launch of the company's Dengue fever vaccine, which is at the centre of a health scare in the Philippines, and resulted in a charge of around 87 million euros ($107 million).
This makes the new indication for Dupixent very important for Sanofi as it searches for a blockbuster to transform its fortunes.
The FDA is set to make a decision on Dupixent's new indication on October 20, 2018.
The filing as an add-on maintenance treatment in certain patients aged 12 years and over is supported from data in three pivotal trials from the LIBERTY ASTHMA clinical development programme.
Detailed results from the phase 3 QUEST and VENTURE trials will be revealed at medical meetings later this year.
Don't miss your daily pharmaphorum news.
SUBSCRIBE free here.