FDA rejects first ever 'digital pill'
Digital and Social Media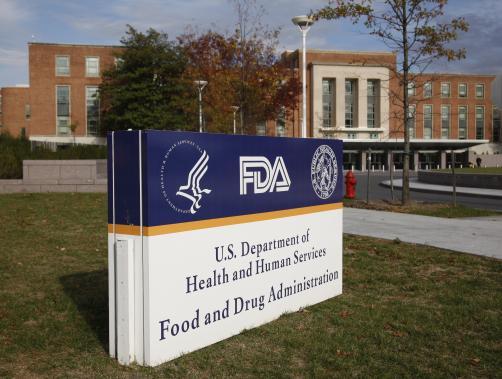 It was hailed as a landmark in 'digital medicine', combining information technology and drugs – but the US regulator has rejected the first ever digital pill, which matched a well-established mental health medicine with an ingestible sensor to improve compliance and gather data on patients' wellbeing.
The US regulator has rejected the product combining Otsuka's Abilify (aripiprazole) with Proteus Digital Health's approved ingestible sensor embedded in a single tablet, citing concerns about the impact of "human factors" on safety.
The companies had filed the product as a system tracking adherence to the drug in schizophrenia, acute treatment of manic and mixed episodes associated with Bipolar 1 Disorder (BP1), and in adjunctive treatment for Major Depressive Disorder (MDD).
But the US Food and Drug Administration (FDA) rejected the drug, asking for more data about the performance of the product under the conditions in which it is likely to be used, and further human factors investigations.
Human factors testing evaluates use-related risks and confirms that the device can be utilised safety and effectively.
The companies said they would continue to work with the FDA and provide the additional data requested.
Data gathered from the pill is communicated to the patient via a wearable sensor patch and a medical software application.
Patients use the application on a mobile phone or device, and give their consent to pass this information on to their doctor and caregivers, who view the data using secure web portals.
The ingestible sensor sends a signal to the patch after it reaches the stomach. The patch records and time-stamps data from the sensor and also collects other metrics, including rest, body angle and activity patterns, which should help create a digital profile of the patient's well-being.
Proteus' ingestible sensor and patch have already been cleared in the US and Europe, but needed approval in combination with Abilify, which is also approved.
In the UK, Proteus has been working closely with the National Health Service (NHS) and the government to investigate the benefits of the technology for patients and healthcare systems.
Several regional Academic Health Science Networks (AHSNs) in England have been working with the company since 2014 to look at its practical use in frontline healthcare and help promote innovation on the NHS.
Poor compliance with medicines is a huge problem and, according to some studies, 50% of patients with chronic diseases in developed countries do not take their treatments as prescribed.
Related stories:
First ever 'digital pill' submitted to FDA
Digital health is here, but is it making a difference to patients?