FDA pulls AZ's Evusheld for COVID, citing lack of efficacy
News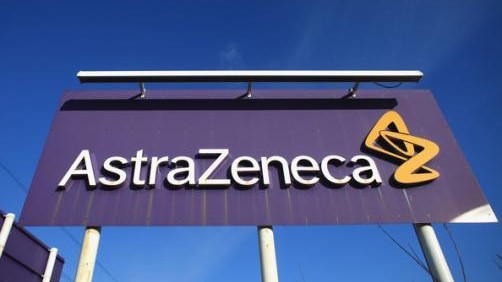 AstraZeneca's revenue boost from COVID-19 therapy Evusheld looks set to be curbed early, as the FDA withdraws authorisation for the antibody on the grounds that it is ineffective against most subvariants now circulating in the US.
Evusheld (tixagevimab and cilgavimab) was cleared by the FDA towards the end of 2021, becoming the first antibody to be authorised for prevention of COVID-19 infection, and it rapidly found use among people with compromised immune systems, such as cancer chemotherapy and organ-transplant patients.
The drug has become sought after among immunocompromised people who are unable to get sufficient protection using COVID-19 vaccines, as well as those who are unable to receive the jabs for medical reasons.
Now, the FDA says it is not effective against more than 90% of the SARS-CoV-2 subvariants that are currently circulating in the US, including Omicron XBB.1.5, which is now accounting for almost half of new cases of COVID-19. Evusheld is also ineffective against the BQ.1, BQ.1.1, and other XBB subvariants, said the FDA in an update.
While disappointing for AZ, the decision isn't wholly surprising. In fact, Evusheld is following the same trajectory as other COVID-19 antibodies.
Eli Lilly's bamlanivimab/etesevimab combination and bebtelovimab, Regeneron's REGEN-COV (casirivimab and imdevimab), and GSK/Vir's Xevudy (sotrovimab) – used to treat COVID-19, rather than for prevention – also had their FDA authorisations withdrawn and saw sales decline after they lost efficacy against circulating strains of the coronavirus.
Evusheld's situation is somewhat different, however, as although oral antivirals can be used in place of the antibodies used to treat COVID-19, there is currently no alternative to AZ's drug in the pre-exposure prophylaxis setting.
Evusheld has generated sizeable windfall revenues for AZ in its short time on the market, adding $1.45 billion to the company's sales in the first nine months of 2022, $850 million of that total from the US.
According to AZ, the FDA has said it "will make a determination about reinstating authorisation of Evusheld if the national prevalence of resistant variants decreases to 90% or less on a sustained basis."
The drug remains authorised in other countries, where it is approved for COVID-19 pre-exposure prevention and treatment, including in the EU and Japan.
AZ also said it is testing a follow-up to Evusheld in the SUPERNOVA phase 1/3 clinical trial for COVID-19 pre-exposure prophylaxis in an immunocompromised population, with results due in the second half of 2023. That antibody has been shown to neutralise "all SARS-CoV-2 variants tested to date", according to the drugmaker.