FDA panel backs booster shot for J&J COVID-19 vaccine
News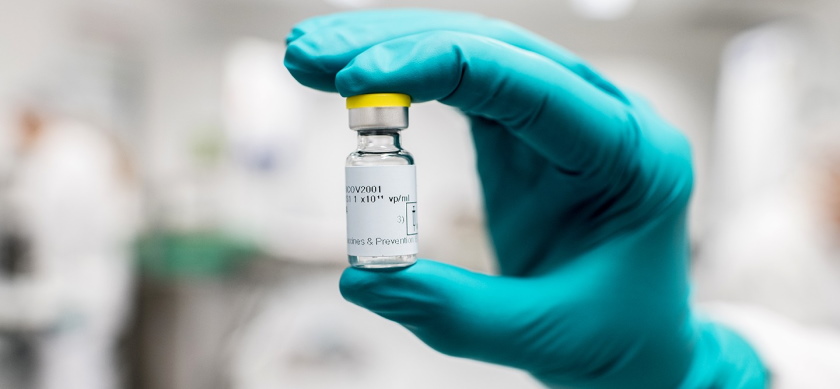 An FDA advisory committee voted unanimously in favour of a booster dose of Johnson & Johnson's one-shot COVID-19 vaccine on Friday, as panellists suggested it should have been used as a two-dose regimen from the start.
The verdict – which came the day after a third dose of Moderna's two-shot vaccine was also backed by the panel – means that all three of the COVID-19 shots used in the US vaccination programme have been deemed suitable for boosters.
J&J originally positioned its Ad26.COV2.S vaccine as a single dose option in the hope that it would make limited supplies in the early stages of the pandemic stretch further, and reduce the burden of administering it by healthcare services.
The Vaccines and Related Biologic Products advisory committee (VRBPAC) recommended a second dose of J&J's shot to all recipients of the vaccine aged over 18, at least two months after the primary shot – recognising that its efficacy is lower than that of the mRNA vaccines from Moderna and Pfizer/BioNTech.
Boosters for the latter were recommended by the panel only for use in older individuals, those with weakened immune systems, or who are exposed to the virus because of the living or work environment.
J&J had originally sought approval of a booster dose at six months, but given signs that immunity is waning after a single dose, the panel concluded that a shorter timeframe would be better to restore immunity.
All told, 15 million people in the US have been vaccinated with Ad26.COV2.S, compared to around 226 million doses and 151 million doses, respectively, of Pfizer/BioNTech and Moderna's two-shot vaccines
More than one panel member said the data with Ad26.COV2.S indicated it was more like a two-dose vaccine, and that opinion was echoed by Anthony Fauci, director of the National Institute for Allergy and Infectious Disease (NIAID), who backed second doses to shore up the immunity of those initially receiving the J&J shot.
There is now a debate ongoing however about what booster should be offered to people originally vaccinated with Ad26.COV2.S, after a National Institutes of Health (NIH) study suggested that boosting with a different jab than an individual's original vaccine appears to be safe and effective.
That study found that giving Moderna or Pfizer/BioNTech as a second dose after the J&J primary stimulated higher antibody levels than a second dose of Ad26.COV2.S.
J&J presented data from its ENSEMBLE study at the adcomm meeting which showed that a booster dose given two months after the first had an efficacy of 94% against symptomatic disease in US recipients, with 100% protection against severe or critical COVID-19.
Paul Stoffels, who is retiring as head of J&J's R&D operations at the end of the year, said that "based on the totality of evidence…while a single shot offers strong and long-lasting protection against COVID-19, a booster given after the single-dose primary vaccination increases protection, in particular against symptomatic COVID-19."
At the moment only Pfizer/BioNTech's Comirnaty vaccine has been approved by the FDA for booster use, but a decision by the agency is expected in the coming days for the Moderna and J&J jabs.
After that, a Centre for Disease Control and Prevention (CDC) advisory committee will then meet to determine exactly how the vaccines should be deployed, which could include recommendations on mixing and matching different shots.