FDA issues warning on robot-assisted breast cancer surgery
News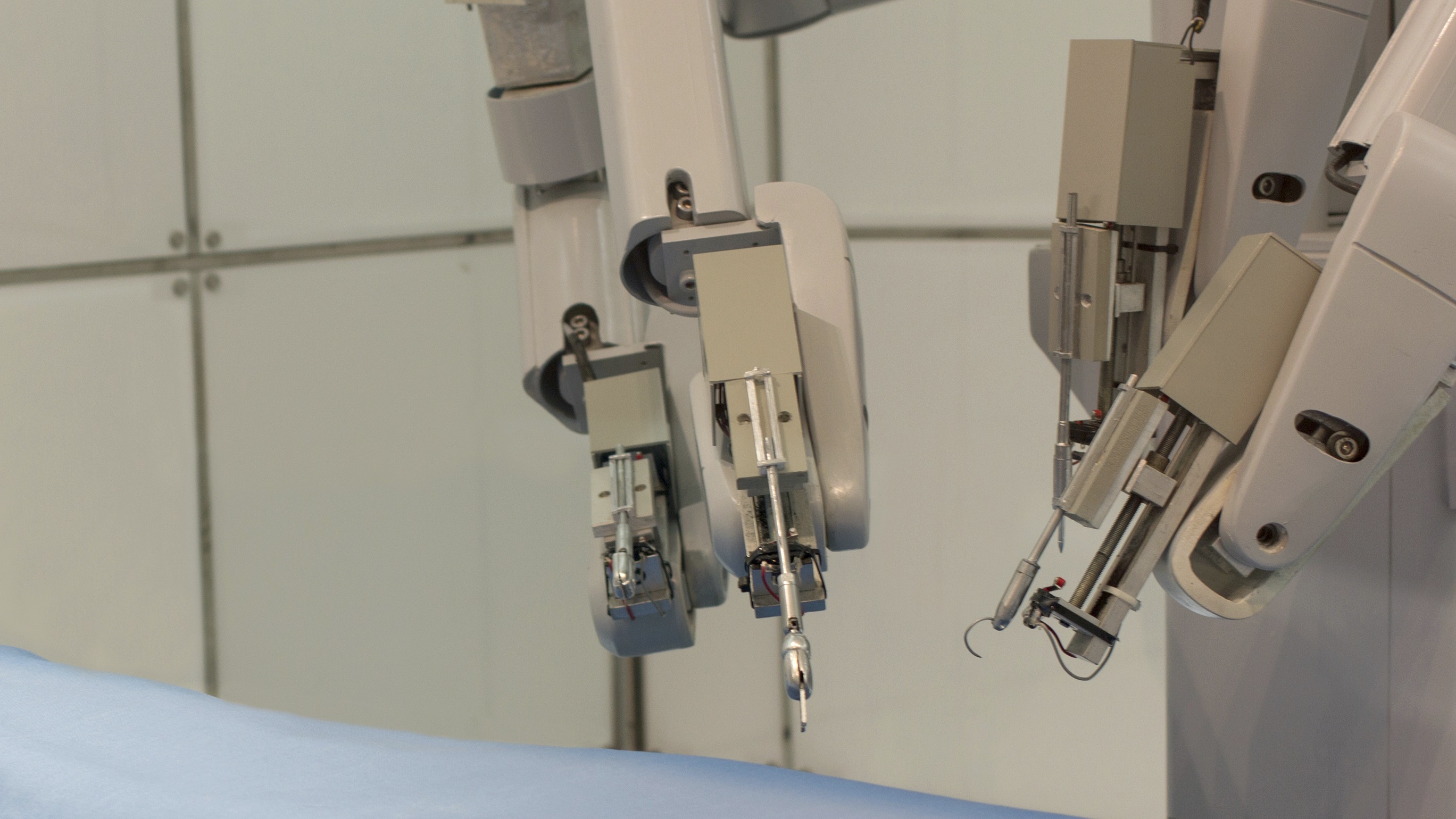 The FDA has issued a safety alert about the use of robot-assisted surgical (RAS) devices for use in mastectomy procedures, pointing out that their safety and efficacy have not been established.
The move comes amid reports that some people are being offered RAS for the prevention or treatment of breast cancer, sometimes as part of a clinical trial, even though many of the studies are being undertaken "without the FDA oversight required".
RAS devices – which enable surgeons to use computer software and mechanical arms to carry out procedures whilst viewing the site on video – have been cleared for use in some types of surgery commonly performed in patients with cancer, such as hysterectomy, prostatectomy and colectomy.
The agency says however that it hasn't been able to review any evidence that could support the use of robotic surgery for cancer prevention or treatment, such as studies that look at hard clinical outcomes data like "overall survival, recurrence, and disease-free survival".
The announcement follows a Medscape report a few weeks ago that clinical trials are underway using RAS devices for nipple-sparing mastectomy, both prophylactically and as a breast cancer treatment, that were not collecting outcomes data despite warnings by the FDA.
"The FDA continues to expect study sponsors to obtain FDA approval of investigational device exemptions (IDE) for studies of RAS devices intended for use in mastectomy procedures for the prevention or treatment of breast cancer," said the regulator in its alert.
Only with those approvals can clinical trial participants be certain that they have "adequate protections of the health, safety, and welfare", it added.
Other uses of RAS devices have typically been approved on the back of 30-day follow-up studies, but the regulator wants to hold the devices to a higher standard where there is a claim on cancer prevention or treatment.
In 2019, the FDA said that the use RAS devices for mastectomies and other cancer surgeries was unproven, and could pose safety risks for patients as well as reducing their chances of a good clinical result.
At the time, it cited a study which found that the use of RAS devices to perform radical hysterectomies in women with cervical cancer was associated with lower rates of overall survival than traditional surgical techniques.
Use of RAS is on the increase because they can allow surgeries to be performed through a smaller incision, reducing scarring, post-operative pain and blood loss, and potentially reducing recovery times.
The FDA said device manufacturers, investigators, clinical study sponsors and institutional review boards (IRBs) need to be aware of its expectations for IDE and clinical endpoints for use of RAS devices for the prevention or treatment of patients with cancer.