FDA hastily approves Daiichi Sankyo/AZ's cancer drug, weeks after US filing
News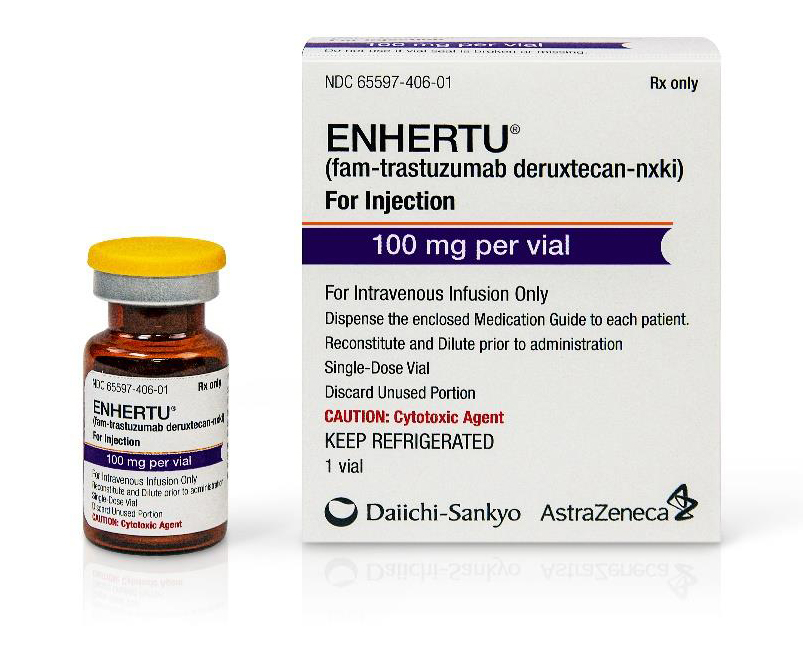 The FDA has approved an advanced breast cancer drug from AstraZeneca and Daiichi Sankyo in super-quick time.
The regulator has okayed the trastuzumab deruxtecan a few weeks after receiving a file making the case for it in metastatic HER2-positive disease in patients who have received two or more anti-HER2 based regimens.
Branded as Enhertu (fam-trastuzumab-deruxtecaen-nxki), the drug consists of the antibody used in Roche's Herceptin, linked to a topoisomerase inhibitor that is toxic to cancer cells.
It therefore works by latching on to the cancer cells and delivering a payload to kill them, while ignoring healthy cells, and is designed for patients who have failed to respond to Roche's HER2-targeting cancer drugs Herceptin, Perjeta, and Kadcyla.
The speed of approval shows just how keen the FDA is to new and effective cancer drugs – Daiichi only filed it in October.
Faster Priority Reviews allow for approval within six months, but the FDA's super-fast decision paves the way for a launch in the coming weeks.
This has also been one of the fastest developments of a biologic drug, as Daiichi only began clinical trials four years ago.
AstraZeneca earlier this year asked investors for an extra $3.5 billion to finance a development and collaboration deal with Daiichi over the drug, paying $1.35 billion up front and up to $5.55 billion upon achievement of regulatory and other milestones.
Under the agreement the two companies will split the development and marketing costs as well as global profits, except for Japan, where Daiichi will retain exclusive rights.
As the price paid suggests, Enhertu is tipped to become a blockbuster, with peak sales predicted to exceed $4.5 billion annually.
FDA approval is based on the results of the single-arm, pivotal phase 2 DESTINY-Breast01 trial of Enhertu (5.4 mg/kg) monotherapy in 184 female patients with HER2 positive metastatic breast cancer.
Trial results showed a confirmed objective response rate of 60.3%, including a 4.3% complete response rate and a 56.0% partial response rate.
A median duration of response of 14.8 months was demonstrated as of August 1, 2019. In addition, a median progression free survival of 16.4 months based on a median follow-up of 11.1 months, was recently reported at the San Antonio Breast Cancer Symposium and published online in The New England Journal of Medicine.
Enhertu does have a boxed warning for interstitial lung disease pneumonitis (ILD) and embryo-foetal toxicity.
Safety of Enhertu has been tested in a pooled analysis of 234 patients with unresectable or metastatic HER2 positive breast cancer, based on data from DESTINY-Breast01 and a phase 1 trial.
ILD occurred in 9% of patients, and deaths due to ILD and/or pneumonitis occurred in six patients – two deaths have already been reported from the phase 1 trial and four deaths in the phase 2 DESTINY-Breast01 trial.