FDA green lights Oxehealth vital signs monitoring software
News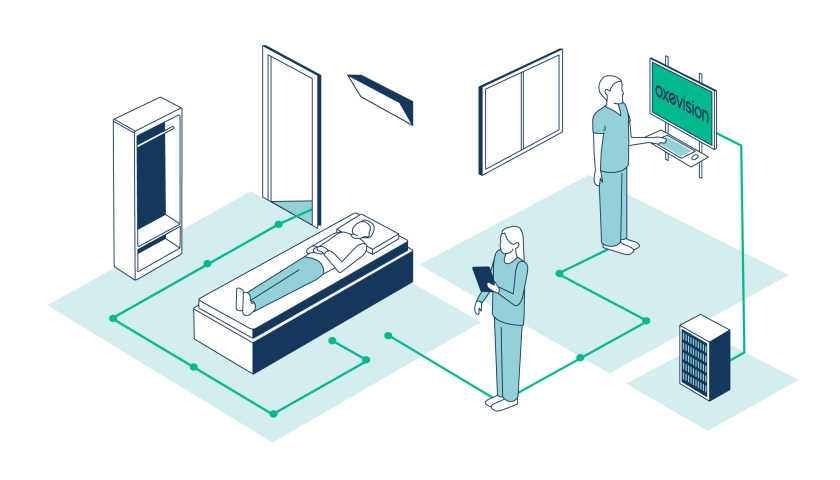 UK digital health company Oxehealth has claimed FDA approval for software that can be used to remotely measure vital signs like heart and breathing rates from a camera feed. 
Oxehealth Vital Signs – which has been approved as a class IIa medical device in Europe since 2018 – operates as part of the company's Oxevision platform, which consists of an optical sensor installed in a patient's room and provides continuous remote monitoring.
The Vital Signs unit detects pulse rate by spotting colour changes in the skin – known as 'micro-blushes' – that are undetectable with the naked eye. It works the same way as a pulse oximeter, which is widely used in healthcare but must be attached to a patient's skin.
At the same time, a patient's breathing rate is calculated by measuring chest and diaphragm movements.
In a clinical trial, the software was found to be accurate to within three beats per minute for pulse rate compared to contact pulse oximeters, and two breaths per minute for estimated breathing rate.
The Oxevision system is primarily used in nursing homes and long-term care facilities, where there is a clear advantage to having hands-free monitoring, and can be used for example to monitor sleep patterns or make sure that a patient hasn't fallen out of bed, left their room or carried out self-harm.
"Unlike conventional remote patient monitoring devices, such as bed mats, falls monitors or wearables, the Oxehealth service delivers on the promise of minimising patient harm, maximising patient recovery, and making it possible to reconfigure patient pathways," said the company's chief executive Hugh Lloyd-Jukes.
Since its European approval, Oxevision has been introduced into around 40% of mental health trusts in England, and has also rolled out in Sweden, with more than five million hours of patient care to date, according to Oxehealth.
The FDA's approval under the de novo classification framework for medical devices that are likely to be safe and effective for their intended use, but for which there are no similar devices already available on the market. The approval means the Oxford University spin-out can place Oxevision on the market in all US states.
The company says it will focus on deployment into skilled nursing facilities, of which there are around 15,500 in the US providing long-term care for more than 1.35 million people, as well as assisted living facilities, general hospitals, behavioural health providers and custodial care settings.