FDA firms up JAK inhibitor warnings after Xeljanz review
News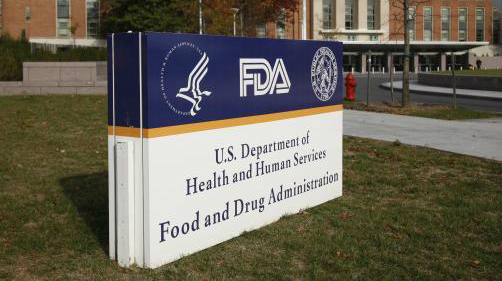 The FDA has concluded its safety review of Pfizer's JAK inhibitor Xeljanz and Xeljanz XR, requiring revised warnings for the drugs as well as others in the class after finding evidence of elevated risks of serious heart-related events.
After looking at the data from Pfizer's long-term, post-marketing safety study – ORAL Surveillance – the US regulator has concluded there is a higher risk of heart attack or stroke, cancer, blood clots, and death with the oral drugs compared to older injectable TNF inhibitors.
The FDA also said the risks seemed to be greater with both higher and lower doses of Xeljanz/Xeljanz XR, whereas an earlier assessment suggested only implicated the higher dose of the drugs, used to treat rheumatoid arthritis and ulcerative colitis.
The result? The regulator is adding new and revised warnings labels to the Pfizer products as well as Eli Lilly's Olumiant (baricitinib) and AbbVie's Rinvoq (upadacitinib), which are also approved to treat arthritis and other inflammatory conditions.
"Olumiant and Rinvoq have not been studied in trials similar to the large safety clinical trial with Xeljanz, so the risks have not been adequately evaluated," said the FDA.
However, since they share mechanisms of action with Xeljanz, FDA considers that these medicines may have similar risks.
Two other JAK inhibitors, Incyte's Jakafi (ruxolitinib) and Bristol Myers Squibb's Inrebic (fedratinib), are not indicated for the treatment of inflammatory conditions, used instead to treat blood cancers, so are not covered by the labelling changes.
Xeljanz has been a slow grower since its first approval for arthritis in 2012, but gradually grew into a blockbuster as clinicians gathered more experience with the drug and it picked up additional indications in psoriatic arthritis, ulcerative colitis and juvenile idiopathic arthritis.
The drug remains the top-selling JAK inhibitor, showing remarkable resilience despite safety warnings that were added to its label in 2019.  It is starting to feel the effects of the negative safety data however – first half sales inched up to reach $1.1 billion, but fell 15% in the second quarter.
With the safety review completed the question now is that the FDA's verdicts will be on various JAK inhibitor reviews that have been delayed pending the outcome.
Those include Rinvoq for atopic dermatitis, psoriatic arthritis and ankylosing spondylitis, as well as Olumiant for atopic dermatitis.