FDA clears way for retail pharmacy sale of abortion pills
News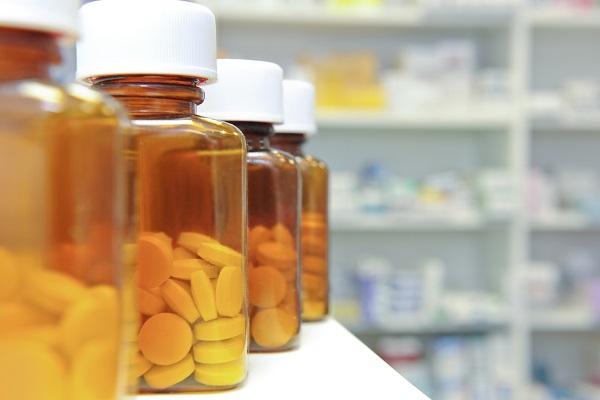 Retail pharmacies in the US will be able to dispense mifepristone-based therapies to end pregnancies after the FDA introduced changes to its regulatory framework for the products.
A change to the risk evaluation and mitigation strategy (REMS) for mifepristone – sold as Mifeprex by Danco Labs and also available as a generic – means that it no longer needs to be dispensed in person by a healthcare provider at a registered clinic.
The FDA's new approach means it can now be collected in-pharmacy or through mail-order, removing one obstacle to more widespread access, although it is still only available with a prescription.
It makes permanent a temporary suspension of the in-person requirement implemented during COVID-19. Pharmacies will have to apply for certification to dispense mifepristone under the REMS.
Use of mifepristone as a two-drug regimen to terminate pregnancy – which is permitted up to a gestation of 10 weeks – has become more sought-after following last year's Supreme Court ruling to overturn Roe vs Wade, stripping women in the US of their constitutional protection for the right to abortion.
That has been followed by around a dozen US states introducing rules that have led to total or near-total bans on abortion, with legal challenges playing out in a number of others, according to the Guttmacher Institute, a research group that supports abortion rights.
For example, some states have dramatically shortened the time window in which a woman can choose to terminate a pregnancy.
"At a time when people across the country are struggling to obtain abortion care services, this modification is critically important to expanding access to medication abortion services and will provide healthcare providers with an additional method for providing their patients with a safe and effective option for ending early pregnancy," said Danco.
Mifeprex was first approved in 2000 as a combination regimen with misoprostol for ending pregnancy, with restrictions under a REMS to ensure its safe use, and generics entered the market in 2019.
In 2021, the FDA reviewed the REMS programme for the drug, and said it may loosen the requirements to reduce burden on healthcare systems, assuming that the benefits of the product outweigh its risks. The updated REMS marks the culmination of that review.
The American College of Obstetricians and Gynaecologists (ACOG) said the FDA's decision was a victory for women's health.
"Although the FDA's announcement today will not solve access issues for every person seeking abortion care, it will allow more patients who need mifepristone for medication abortion additional options to secure this vital drug," it added.
The Guttmacher Institute estimates that more than 50% of abortions carried out in the US rely on the mifepristone/misoprostol regimen.
The FDA's decision comes after other developments to expand access to birth control products in the US in recent months.
Last summer, Perrigo's HRA Pharma subsidiary became the first drugmaker in the US to seek approval for an over-the-counter contraceptive pill, with a decision due later this year.
Meanwhile, in December, the FDA updated the labelling for Foundation Consumer Healthcare's Plan B One-Step emergency contractive and generics to clarify that they do not cause abortion, following widespread criticism of the products from anti-abortion groups.