FDA clears Pear/Sandoz app for opioid use disorder
News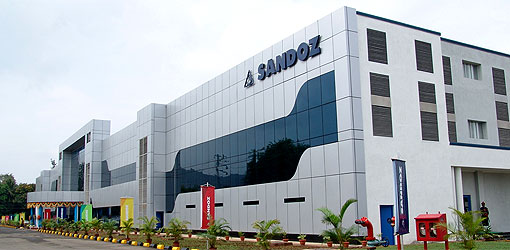 A second mobile app developed by Pear Therapeutics to help opioid use disorder patients who have a more successful response to therapy has been given a green light by the FDA.
The app – reSET-O – is billed as a "digital therapeutic" that can be prescribed for people being treated with buprenorphine to help them come off recurrent use of opioid drugs. It is a cognitive behavioural therapy (CBT) programme that is specifically aimed at retention, i.e. reducing the very high drop-out rates seen among patients in recovery programmes for opioid use.
The app is designed to help people identify the triggers that cause them to relapse and find ways to stop thinking about opioid use, and also helps them stay in outpatient treatment programmes by monitoring their engagement, providing reminders and awarding virtual prizes as a reward for compliance. It is the first drug-paired app to be approved by the FDA.
reSET-O has been approved by the FDA on the strength of a 170-patient trial which examined the effects of adding use of the app to standard treatment with buprenorphine and behavioural therapy. While it had no effect on abstinence rates, it was able to achieve a statistically significant increase in retention in a treatment programme for 12 weeks, raising the rate from 68% to 82%.
Approval of reSET-O comes just over a year after Pear won FDA approval for reSET, its first app for substance use disorder (SUD) that is aimed at users of other drugs such as alcohol, cocaine, marijuana and stimulants. reSET was approved based on clinical data showing it could increase retention in outpatient treatment programmes, as well as improve abstinence.
reSET was launched in the US a few weeks ago, and reSET-O will be rolled out in the coming weeks by Novartis subsidiary Sandoz, which partnered both apps in April. Sandoz also sells buprenorphine in patch and sublingual tablet formulations for the treatment of opioid dependence.
"Often on the road to recovery, patients find their commitment to staying in treatment may wane," said FDA Commissioner Scott Gottlieb on the approval. "We know medication-assisted treatment works and we support novel ways to keep individuals more engaged in their treatment programs and to provide clinicians with new ways to intervene to help them remain in treatment."
The approval comes as the US is in the midst of a massive opioid epidemic, with almost 50,000 drug overdose deaths involving these drugs last year – equivalent to 116 people each day. Just-published data from the National Center for Health Statistics (NCHS) showed that between 2016 and 2017 the age-adjusted death rate from drug overdoses increased by almost 10% – from 19.8 to 21.7 per 100,000 people.
In October, President Trump signed a bipartisan act into law aimed at tackling the epidemic which included a crackdown on overprescribing, improved prescription drug monitoring programmes, mandatory electronic prescriptions for opioids, and incentives for greater use of telehealth services.
Novartis and Pear are also collaborating on digital therapeutics for patients with schizophrenia and multiple sclerosis. The Swiss drugmaker is trying to introduce digital technologies across its business, and a few weeks ago launched a digital health innovation lab network – dubbed the Novartis Biome – to try to get close to start-ups working in this area. The first unit in the network is in San Francisco.