FDA clears new first-line use for Servier's Tibsovo in AML
News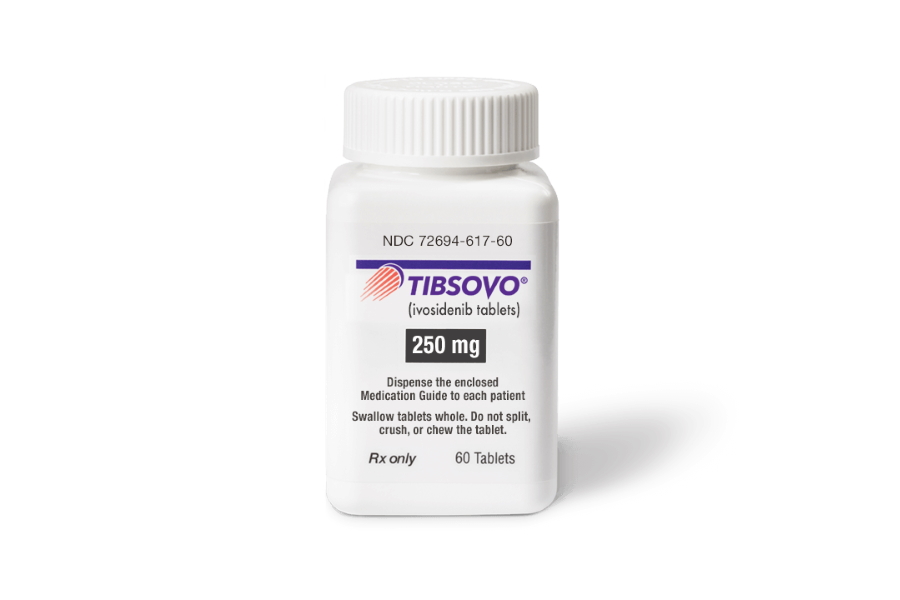 Servier is on course to get a return on its $1.8 billion takeover of Agios Pharma's oncology business after getting a key FDA approval for Tibsovo, the main asset in the deal.
The US regulator has approved Tibsovo (ivosidenib) in combination with Bristol-Myers Squibb's chemotherapy Vidaza (azacitidine) as a first-line therapy for IDH1-mutated acute myeloid leukaemia (AML), expanding the eligible patient population for the drug.
It can be used in in adults 75 years or older, or who have comorbidities that preclude use of intensive induction chemotherapy.
Tibsovo is already approved in the US as a monotherapy for previously-untreated IDH1-positive AML, as well as for patients with the cancer who have relapsed or are refractory to prior treatment, and for IDH1-positive bile duct cancer (cholangiocarcinoma).
IDH1 mutations are seen in between 7% and 14% of AML patients – which is the most common form of leukaemia in adults with around 20,000 new cases in the US each year – and tend to be associated with a poorer prognosis.
As Vidaza is a standard first-line therapy for AML the new indication makes Tibsovo an option for a wider range of patients, although the drug has reportedly been used off-label in this setting.
Meanwhile, as well as broadening its label, the FDA approval could also get the drug back on track in the EU, where it faced regulatory pushback from the EMA's human medicines committee which resulted in Agios withdrawing its marketing application in 2020.
Servier refiled the drug in Europe in March, thanks to the results of the AGILE trial which form the basis of the latest FDA approval.
In AGILE, patients receiving Tibsovo plus Vidaza had a median overall survival of 24 months, compared to 8 months with Vidaza on its own.
Secondary measures – including the complete remission rate – were also improved, coming in at 47.2% for the Tibsovo arm and 14.9% for the control group.
Agios reported sales of Tibsovo reached $121 million in 2020 ahead of the sell-off to Servier, and were predicted to rise to around $170 million last year.
Servier did not give a figure for annual sales of the drug in its 2021/22 annual report but said it contributed €69 million (around $74 million) to its total oncology sales of €604 million after the takeover completed in April.