FDA clears emergency use of Roche test for COVID-19 'cytokine storm'
News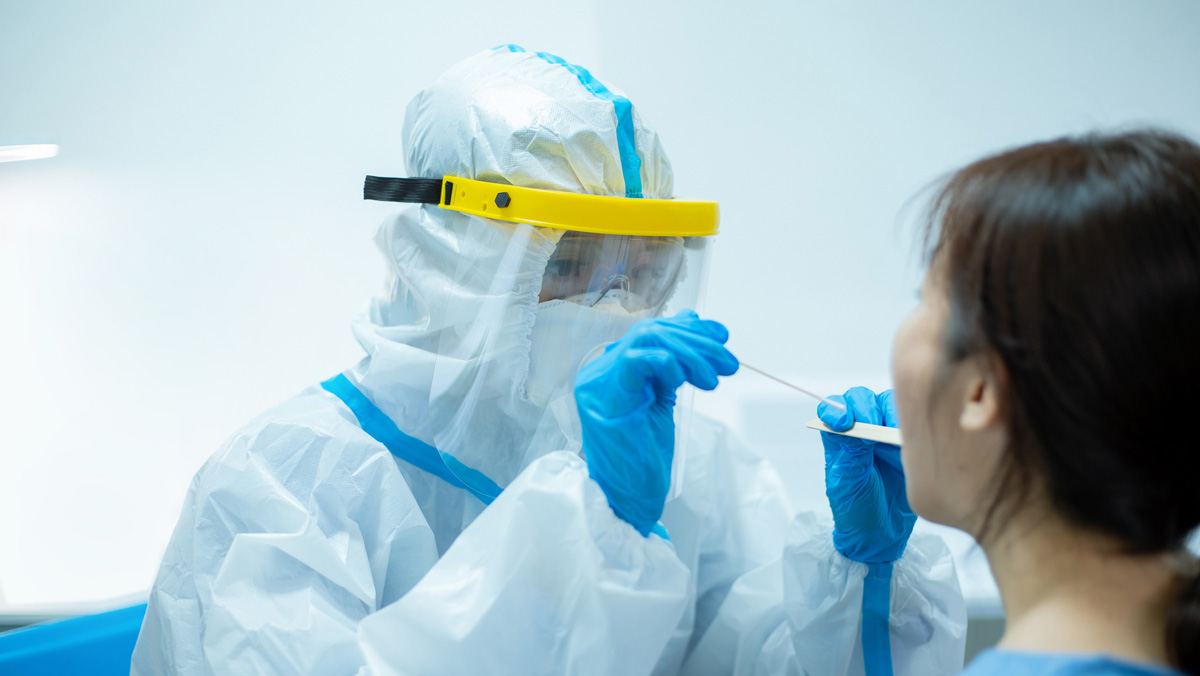 Roche has been given a green light by the FDA to use one of its diagnostic tests to identify coronavirus patients at risk of developing a severe inflammatory response – and may benefit from treatment with one of its drugs.
The Elecsys IL-6 test has been granted emergency use authorisation (EUA) in the US to test for levels of interleukin-6 in patients with confirmed COVID-19 disease who could be at high risk of needing mechanical ventilation.
Roche says rising levels of IL-6 – a cytokine – are an early signal of acute inflammation that could indicate a patient is developing a so-called "cytokine storm", a dangerous inflammatory immune response sometimes seen in the sickest coronavirus patients that can accelerate damage to the lungs and other organs.
The Swiss drugmaker is already testing its IL-6 inhibitor Actemra/RoActemra (tocilizumab) in phase 3 trials as a potential therapy for people seriously ill with COVID-19, both alone and shortly in combination with Gilead Sciences' antiviral remdesivir in the REMDACTA trial.
In April, Roche got $25 million in funding from the US government's Biomedical Advanced Research and Development Authority (BARDA) to accelerate its Actemra trials programme in coronavirus, and data should be available from the monotherapy trials in the summer.
Actemra and another IL-6 inhibitor – Sanofi's Kevzara (sarilumab) – are already approved to treat inflammatory diseases like rheumatoid arthritis, and Actemra has already shown its value as a treatment for cytokine-release syndrome (CRS), a life-threatening complication of CAR-T cell therapy for cancer.
That has driven great expectation they could emerge as a treatment option for the most badly-affected coronavirus patients, although initial results have been mixed.
Sales of Actemra have already rocketed during the pandemic however, with orders flooding in from around the world in the early stages of the outbreak and driving sales up 30% in the first quarter of the year to around $688 million.
The new diagnostic test could potentially help identify patients at risk of severe COVID-19 complications like acute respiratory distress syndrome (ARDS), as well as those who may benefit from treatment with IL-6 drugs.
"In the current pandemic, Roche's Elecsys IL-6 test was helpful as an early indicator for acute inflammation and in the management of critically ill patients," commented Tobias Herold, an emergency care medic from LMU University Hospital in Munich, Germany.
"Elevated IL-6 values help us to identify patients with a high risk of upcoming respiratory failure," he added.
The test is carried out on Roche's cobas e analysers, which are widely used around the world and are also used to detect SARS-CoV-2 – the virus that causes COVID-19 – from patient swabs.