FDA approves Roche potential haemophilia blockbuster
News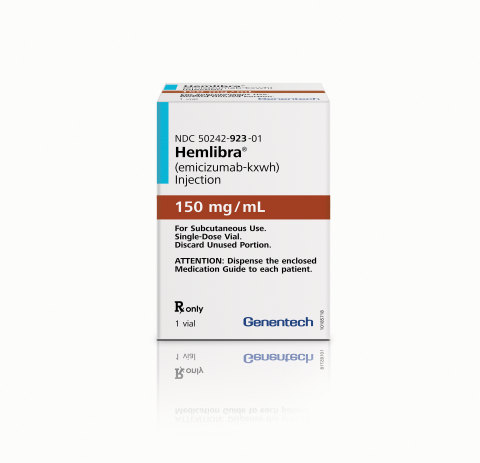 The FDA has approved Roche's highly-anticipated haemophilia drug, emicizumab, offering a more weekly dosing schedule and improved bleeding prevention than rivals from Bayer, Shire and Novo Nordisk.
Roche's drug was approved a whole three months before its target data after producing some very promising efficacy data in late-stage trials.
Under the brand name Hemlibra, the drug is approved as a once-weekly subcutaneous treatment for adults, adolescents, and children with haemophilia A with factor VIII inhibitors.
This offers an alternative for around one in three patients who develop the inhibitors that block action of standard factor VIII replacement therapies, who are at higher risk of life-threatening bleeds.
But this will come with the hefty price tag of $482,000 per year, falling to around $448,000 a year after that, making it one of the most expensive drugs on the market.
There are also concerns about safety of emicizumab, reflected in a strong boxed warning on the label over the risks of thrombotic microangiopathy, bleeding of small blood vessels that can cause damage to major organs, and bleeding, following administration of drugs to stop bleeding during surgery.
Hemlibra is tipped to achieve sales of more than a billion dollars annually, and perhaps much more at a time when Roche's "big three" drugs – Avastin, Herceptin, and Rituxan/MabThera, face competition from biosimilars.
The three drugs cumulatively produce revenues in the region of $20 billion per year. Hemlibra is also expected to steal sales from rival haemophilia A treatments from Bayer, Shire and Novo Nordisk.
Hemlibra is a bispecific factor IXa- and factor X-directed antibody, and works by bring together these two proteins, which help activate the natural coagulation cascade and restore the blood clotting process for haemophilia A patients.
Data from the HAVEN I study in patients 12 years and older showed Hemlibra reduced bleeds by 87% compared with those who received no prophylaxis, and the HAVEN 2 paediatric study in children aged under 12 produced similar results.
[caption id="attachment_34089" align="alignnone" width="180"]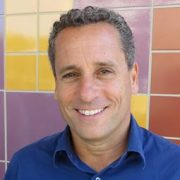 Guy Young[/caption]
"People with haemophilia A who develop inhibitors face significant challenges preventing bleeds and typically require infusions of medicine multiple times a week, which can be especially difficult for young children and their families," said Guy Young, M.D., director of Hemostasis and Thrombosis Program, Children's Hospital Los Angeles, and professor of Pediatrics, University of Southern California Keck School of Medicine, Los Angeles, California. "This new medicine has been shown to reduce the frequency of bleeds compared to the currently available medicines and only needs to be injected once a week. This could make a meaningful difference for these children."
Gazyva gets third US blood cancer use
In a separate development, Roche/Genentech's Gazyva (obinutuzumab) got approval in combination with chemotherapy for people with previously untreated follicular lymphoma, in stages II bulky, III or IV.
The regimen involves treatment with Gazyva in combination with chemotherapy, followed by Gazyva alone.
This is the first treatment option demonstrating superior progression-free survival over standard of care Rituxan therapy.
Follicular lymphoma, the most common slow-growing (indolent) form of non-Hodgkin's lymphoma (NHL), is incurable and becomes harder to treat each time it returns.
This means that Gazyva is now available in the US for three different indications across two common types of blood cancer.