FDA approves Pfizer/Merck KGaA's Bavencio in first line bladder cancer
News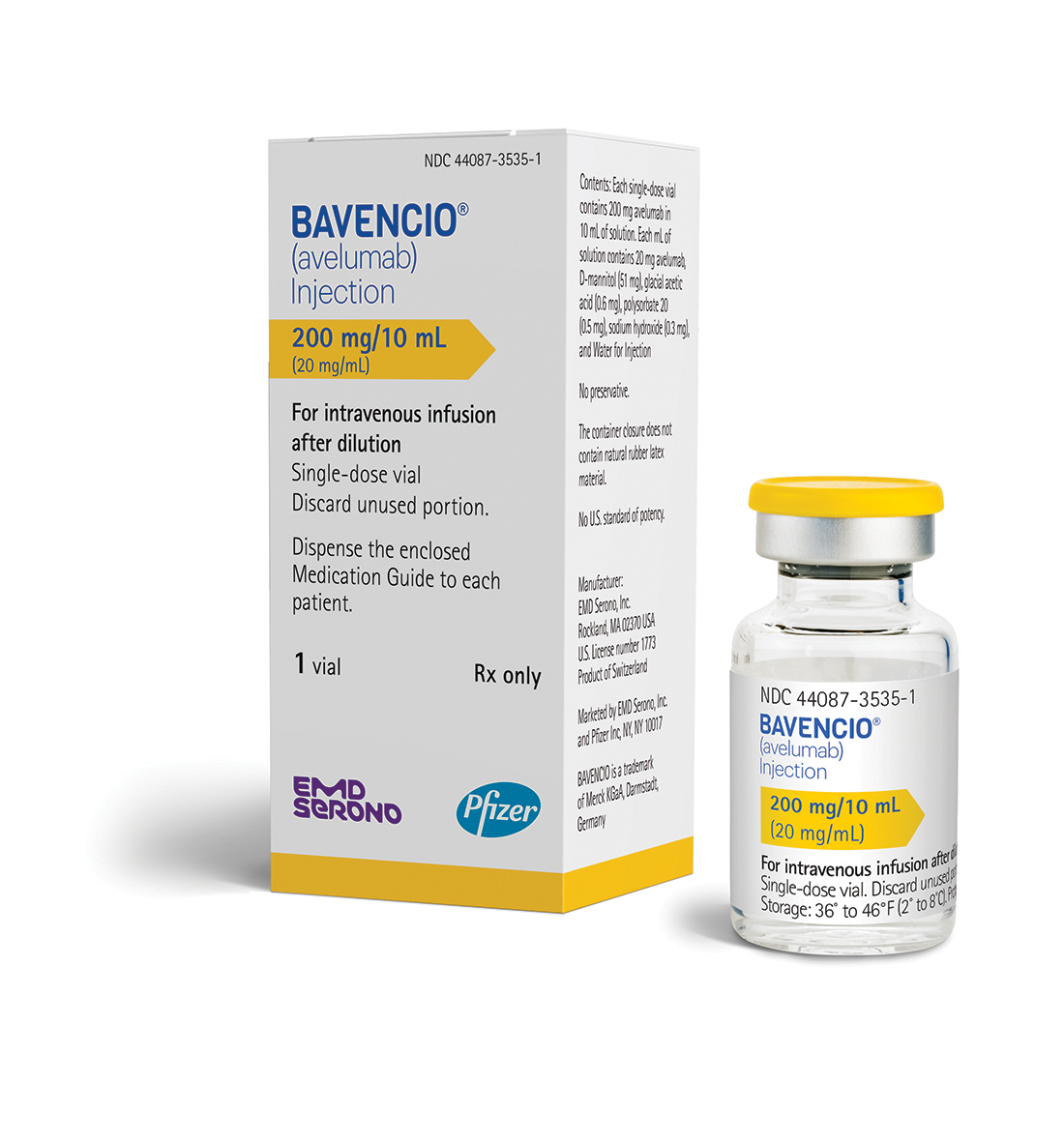 The FDA has approved Pfizer and Merck KGaA's immunotherapy Bavencio (avelumab) as a first line maintenance therapy in bladder cancer, setting up a rivalry with alternatives from Roche and AstraZeneca. 
Bavencio, a PD-L1 class drug, is already approved in bladder cancer patients whose disease has progressed following chemotherapy. 
The approval intensifies a rivalry with its PD-L1 class rivals - Roche's Tecentriq (atezolizumab) and AstraZeneca's Imfinzi (durvalumab). 
Unlike Bavencio neither of these drugs have yet shown an improvement in overall survival – Tecentriq was approved on the basis of early data but flunked a late-stage trial that was supposed to confirm its survival. 
Imfinzi is also approved on early data, pending the outcome of a larger study that also aims to provide solid OS data. 
Bavencio has been approved for maintenance treatment of patients with locally advanced or metastatic urothelial carcinoma that has not progressed with first-line platinum containing chemotherapy. 
EMD Serono, the biopharmaceutical division of Germany's Merck KGaA, said approval was based on the phase 3 JAVELIN Bladder 100 study meeting its primary endpoint of overall survival at the planned interim analysis. 
The phase 3 trial involving 700 patients compared Bavencio with standard care with patients already treated with chemotherapy. 
The trial found Bavencio extended overall survival by 50% compared with standard of care, with those taking the immunotherapy surviving by a median of 21.4 months compared with 14.3 months on standard therapy. 
Safety data showed fatal adverse reaction (sepsis) occurred in one (0.3%) patient receiving Bavencio plus standard care. Serious adverse reactions occurred in 28% of patients receiving Bavencio plus care.  
Rehan Verjee, President, EMD Serono and Global Head of Innovative Medicine Franchises, said: "With this approval for BAVENCIO, we have the opportunity to fundamentally shift the standard of care in the first-line setting of advanced bladder cancer.  
"Our focus now is to work closely with the GU community to ensure that this novel and potentially life-changing treatment paradigm is rapidly integrated into clinical practice."