FDA approves BMS' Opdivo and Yervoy combination in first-line mesothelioma
News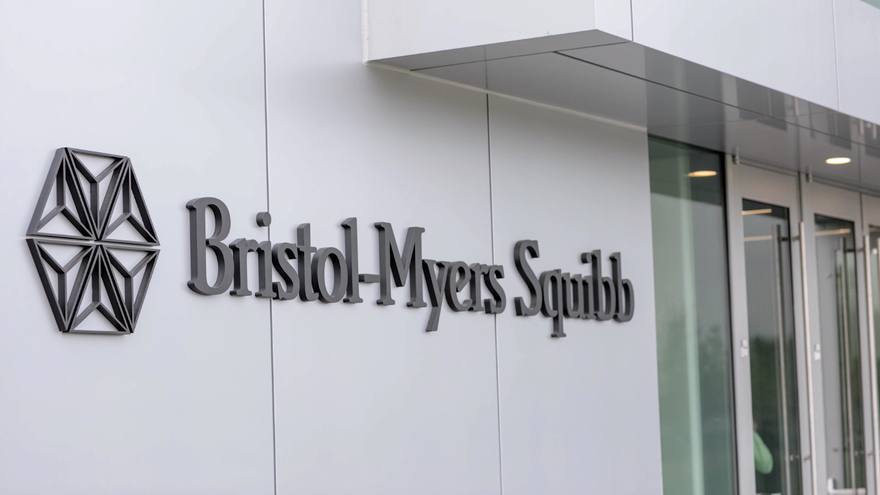 Bristol-Myers Squibb's immunotherapy combination of Opdivo and Yervoy has been approved in the US in a new indication for untreated mesothelioma, a rare but aggressive form of cancer that forms in the lining of the lungs.
The FDA has approved Opdivo (nivolumab) and Yervoy (ipilimumab), as the first and only immunotherapy for previously untreated unresectable malignant pleural mesothelioma.
While there are several immunotherapies in development for mesothelioma the Opdivo and Yervoy combination is the first to win FDA approval in this stage of the disease, based on findings of the CheckMate-743 trial.
In a pre-planned interim analysis the 303-patient trial showed the combination demonstrated superior overall survival versus the platinum-based standard of care chemotherapy.
After a follow-up period of 22.1 months those patients treated with the immunotherapy combination lived for a median of 18.1 months compared with a median of 14.1 months in the chemotherapy group.
In the longer term, the combination may face competition from AstraZeneca's Imfinzi (durvalumab), which is being tested in combination with chemotherapy in first-line mesothelioma in the DREAM trial.
Imfinzi is also being tested as a salvage therapy, where Pfizer/Merck KGaA's Bavencio (avelumab), Opdivo monotherapy and Merck & Co's Keytruda (pembrolizumab) are also in clinical development.
Opdivo and Yervoy is also approved by the FDA in two other thoracic cancer indications: as a first-line treatment for patients with metastatic non-small cell lung cancer (NSCLC) whose tumours express PD-L1 and in combination with limited chemotherapy for the first-line treatment of adults with metastatic or recurrent NSCLC with no EGFR or ALK mutations regardless of PD-L1 expression.
However BMS said separately that a trial of the Opdivo and Yervoy combination that aimed to raise the bar in care standards for people recovering from surgical removal of melanoma lesions, missed its target.
CheckMate -915, a randomised phase 3 study tested Opdivo plus Yervoy, compared with Opdivo in patients who have had a complete surgical removal of stage IIIb/c/d or stage IV melanoma.
BMS said addition of Yervoy to Opdivo in this trial did not result in a statistically significant improvement in recurrence-free survival (RFS) in the all-comer (intent-to-treat) population.
But the company said CheckMate -915 reinforced the established benefit of Opdivo monotherapy as a standard of care in the adjuvant setting.