FDA approves Allergan's migraine tablet ahead of AbbVie merger
News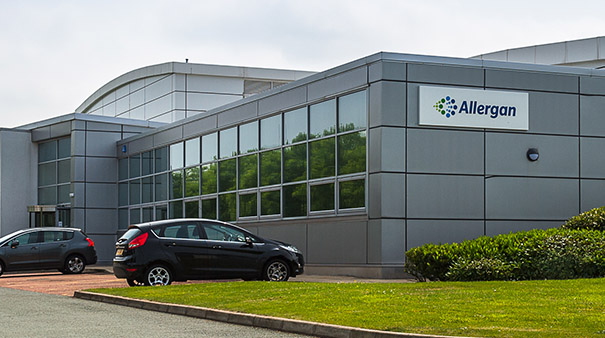 Allergan's migraine tablet Ubrelvy (ubrogepant) has been approved in the US for the acute treatment of patients with or without aura.
Approval of Ubrelvy follows an FDA okay for Eli Lilly's Reyvow (lasmiditan), which is also used to treat symptoms when patients feel an attack coming on.
There are also a range of other injections such as Eli Lilly's Emgality (galcanezumab), which are taken as preventive treatments.
Like the injections Ubrelvy is a calcitonin gene-related peptide (CGRP) class drug, but is taken as a tablet like Reyvow after symptoms begin.
Approval is timely for Allergan: its $63 billion merger with AbbVie is set to go ahead in the coming days and will provide a new revenue stream for the merged organisation.
Data and analytics firm GlobalData estimates annual sales of $486 million by 2025, and Allergan expects it to perform well in an increasingly crowded market thanks to its patient-friendly oral formulation.
Ubrelvy has advantages over older treatments: it does not constrict blood vessels, and it is also non-narcotic, not scheduled and does not have addictive potential.
Approval follows a filing in March, followed by a standard 10-month review of data by regulators at the FDA.
The FDA approval is based on four clinical studies (ACHIEVE I, ACHIEVE II, UBR-MD-04 and 3110-105-002), which demonstrated efficacy, safety and tolerability of orally-administered Ubrelvy in the acute treatment of migraine.
The two pivotal phase 3 clinical trials (ACHIEVE I and ACHIEVE II) established the safety and efficacy profile of Ubrelvy.
Both 50 mg and 100 mg dose strengths demonstrated significantly greater rates of pain freedom and freedom from the most bothersome migraine-associated symptom at two hours, compared with placebo.
Nausea was the most common adverse event reported in 1.7-4.1% of patients at various doses during the pivotal studies, compared to 1.6-2.0% of patients who received placebo.
There were no serious adverse events within 48 hours of a dose.