FDA approves generic under new strategy to boost competition
News
The US regulator has approved a drug to treat low potassium as the first generic with the Competitive Generic Therapy (CGT) designation, marking the beginning of a new strategy and FDA efforts to encourage competition on the drug market.
FDA approved several strengths of potassium chloride oral solution USP to Apotex Inc. as the first generic drugs to receive a CGT specification on the US market.
The newly authorised generic is indicated for the treatment and prevention of hypokalemia (low potassium blood levels) in patients who are on diuretics, and when dietary management with potassium-rich foods is insufficient or when the diuretic dose reduction is not possible.
This new pathway was created in the regulator's drive to expedite the development and review of new generic drugs for current treatments lacking competition, in a bid to cut the prices of badly-needed established drugs.
[caption id="attachment_43035" align="alignleft" width="102"]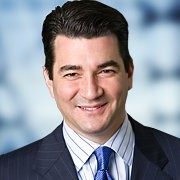 Scott Gottlieb[/caption]
Scott Gottlieb, FDA commissioner, said: "Today's approval marks the successful implementation of a new programme designed to encourage generic drug development for products with inadequate generic competition."
"The quick implementation of this new pathway is part of our broader effort to foster generic competition and help address the high cost of drugs. So are our efforts to narrow the time it takes for generic drugs to reach the market by reducing the number of review cycles that generic applications typically undergo."
"This new generic drug application was also approved in its first cycle of review. This approval demonstrates that the competitive generic therapy pathway is efficient and open for business."
"This pathway is a key step in making safe and effective generic drugs available to patients quickly and ensuring there's adequate competition, so patients have affordable access to the treatments they need."
Under new authorities provided to the agency in the FDA, a drug can be designated as a CGT if there is inadequate generic competition, in other words, if there is only one drug approved for treatment of certain condition.
Applicants for drugs that receive a CGT designation may receive review enhancements and expedited review of their Abbreviated New Drug Applications (ANDA) and may be also eligible for a six months' commercial exclusivity.
The agency requires all applicants to demonstrate that all aspects of their drug product meet the FDA's approval standards, with the regulator's reviews of manufacturing and packaging facilities.
The UK's national healthcare provider also encourages generics market. Just last year, NHS saved £324 million by switching its patients to "better value" biosimilar and generic drugs, which are considered to be "equally effective alternatives".