FDA advisors back Pfizer's RSV shot for maternal use
News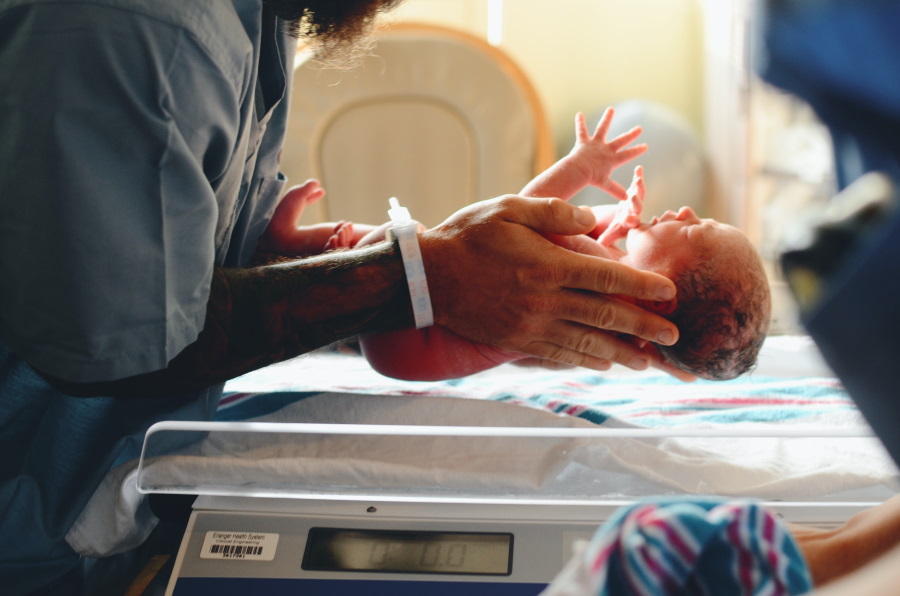 An FDA advisory committee has endorsed Pfizer's respiratory syncytial virus (RSV) vaccine for use in expectant mothers, potentially opening up a niche for the shot, where it won't have to face competition from GSK.
The panel voted unanimously that the vaccine was effective at preventing medically-attended lower respiratory tract disease (MA-LRTD) caused by RSV in infants from birth up to six months of age – and also backed its safety in a 10 to 4 vote.
Nearly all newborns get RSV and show symptoms akin to a mild version of the flu. In some cases, however, the infection reaches the lower tract, which can be much more serious. There were 33 million such infections worldwide in 2019, of which 3 million led to hospitalisations, and there were around 100,000 deaths.
In the pivotal MATISSE trial, the vaccine was around 82% effective at preventing any MA-LRTD caused by RSV in the first three months of life, and 69% effective at preventing severe disease leading to hospitalisation or assisted breathing in the first six months.
The outcome of the vote – which comes after a favourable assessment of the maternal vaccine by the FDA's reviewer ahead of the meeting – suggests Pfizer's jab is on course for approval by the regulator, with a decision due in August.
Pfizer is also on the brink of a likely FDA approval of its RSV vaccine in adults aged over 65, after agency experts also voted in favour of the shot – by a narrower margin – in April. If approved, it will be sold as Abrysvo.
GSK's rival vaccine Arexvy became the first RSV vaccine to be cleared by the FDA in this older patient group earlier this month, but maternal use of the shot was abandoned on concerns about a higher rate of preterm births and neonatal deaths in the immunised group compared to placebo.
Pfizer's vaccine was also associated with a higher preterm birth rate in its clinical trials, although that difference was not statistically significant and there was no increase in neonatal deaths. Nevertheless, clinicians have called for careful monitoring of women who receive it, and their babies if approved.
The imbalance in preterm births was flagged up at the panel meeting and was the main reason for 'no' votes on safety, along with a potential interaction between the RSV vaccine and the vaccines against whooping cough (pertussis) recommended for all babies in the US.
Approval of maternal vaccination would place a question mark over the future market for currently used RSV-targeting antibodies used to prevent infection in at-risk newborns, including Sanofi and AstraZeneca's recently approved Beyfortus (nirsevimab) and AZ's older drug Synagis (palivizumab).
Opinions differ on the prospects for the antibodies if a maternal RSV vaccine becomes available. Some market observers point to stronger efficacy data with Beyfortus than Pfizer's shot, particularly on severe disease, as well as clinician familiarity with use of antibodies. That could drive multibillion-dollar sales, they suggest, with GlobalData recently putting the tally at $3 billion at peak.
Former blockbuster Synagis – which requires five monthly doses compared to Beyfortus' one – is already in decline and expected to be made all-but redundant by Beyfortus and Pfizer's vaccine.
Others suggest the sheer size of the market means there is room for multiple approaches to preventing RSV in newborns, and note that AZ and Sanofi have pledged to dial down the price of the new antibody compared to Synagis, which costs around $6,000 per course, and bring it into the range for vaccines. More sceptical observers reckon that competition and lower pricing could restrict Beyfortus' sales to $1 billion or lower.
Pfizer's peak sales forecast, meanwhile, is $2 billion annually in combined older adult and maternal vaccine sales.