FDA adcomm votes down Cytokinetics heart failure drug
News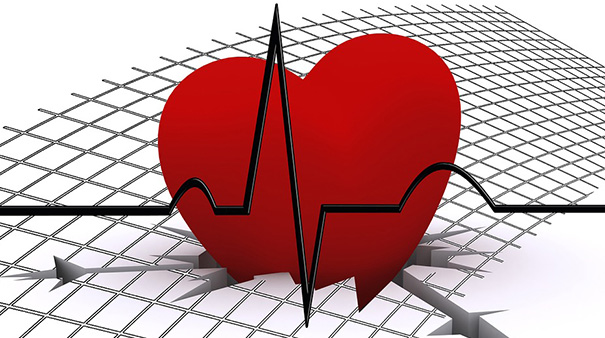 An FDA advisory committee has voted against approval of Cytokinetics' cardiac myosin inhibitor omecamtiv mecarbil for heart failure, saying the data for the drug was not strong enough.
The decision – by eight votes to three – came mainly because panellists were unconvinced by the efficacy of the drug in heart failure with reduced ejection fraction (HFrEF), and so were uncomfortable with its side effects, which include cardiotoxicity such as myocardial ischemia.
In a statement, Cytokinetics said it was "disappointed there was not a greater consensus amongst committee members relating to the benefit-risk of omecamtiv mecarbil," adding that it remains convinced of "the strength of evidence supporting its potential benefit for patients suffering from HFrEF."
The experts reviewed data from the GALACTIC-HF trial, conducted when Cytokinetics was partnering the drug with Amgen, in which the drug met its primary objective of reducing cardiovascular death or heart failure events compared with placebo in HFrEF patients, cutting the combined rate by 8%.
The top-line result wasn't backed up by overall mortality data however, viewed as being crucial to the take-up of the drug if approved, and Amgen ducked out of the alliance shortly after the results were made public towards the end of 2020. There was also no impact on quality-of-life measures.
Meanwhile, earlier this year, Cytokinetics reported that the METEORIC-HF trial of was unable to show an improved performance in exercise capacity between HFrEF patients treated with omecamtiv mecarbil and placebo.
That didn't have a direct bearing on the adcomm meeting, which focused on the GALACTIC-HF data, but reduced confidence in the drug.
One panellist, Michael Blaha of Johns Hopkins University, said the label claim sought by Cytokinetics – prevention of cardiovascular death and heart failure events in HFrEF – was "too broad a claim" for the drug based on the available data.
Overall, the combined rate of cardiovascular death and hospitalisation or other urgent treatment for heart failure was reduced to 37.0% with omecamtiv mecarbil from 39.1% with placebo over a median follow-up of almost 22 months.
The FDA won't necessarily follow the advice of its expert advisors, but usually does, so the prospects for a positive outcome for Cytokinetics are looking slim. The agency's reviewer took issue with the scientific rigour of GALACTIC-HF in a document published in advance of the meeting.
Trading in Cytokinetics shares was halted in advance of the adcomm, but had weakened more than 6% pre-market.
Omecamtiv mecarbil is designed to work by increasing interactions between filaments in the heart muscle to improve its pumping.