Failed trial puts future of UCB's epilepsy drug padsevonil in doubt
News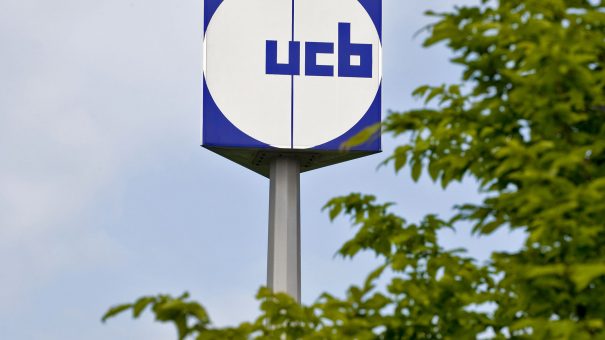 Shares in UCB slid this morning after the Belgian company announced its refractory epilepsy drug candidate padsevonil had failed a phase 2b trial.
The ARISE trial of padsevonil did not reach statistical significance for either of the two primary outcome measures – a reduction in seizure frequency over a 12-week follow-up period from baseline and the proportion of patients achieving a 75% reduction in seizures.
Analysts at Jefferies – who have predicted peak sales of $750 million a year for the drug if approved – said that while a phase 3 trial called DUET is still ongoing "we anticipate the drug may be discontinued."
The 500-subject DUET trial is due to generate results in the second half of next year, and like ARISE is testing padsevonil as an add-on to patients' current therapy for focal-onset or partial seizures in adults with drug-resistant epilepsy.
UCB is playing its cards close to its chest for now, but said the impact of the ARISE results on DUET is "currently being evaluated". Jefferies said in a research note that even ahead of the ARISE results it had viewed the programme as high-risk, with only a 50% chance of reaching the market.
UCB's chief medical officer Prof Dr Iris Loew-Friedrich said the results were a big disappointment, as around a third of people living with focal-onset seizures are unable to effectively manage their condition using currently available anti-epileptic drugs.
"We will further analyse the data over the coming weeks to better understand the results and their implications for the global epilepsy community," she added.
If the programme is defunct, it blows a hole in UCB's plans to shore up its epilepsy franchise as already-marketed therapy Vimpat (lacosamide) heads towards the loss of patent protection and generic competition.
Vimpat is UCB's second-biggest drug after TNF inhibitor Cimzia (certolizumab pegol) which is also due to lose patent protection by 2024 and contributed €622 million out of total sales of €2.22 billion in the first six months of fiscal 2019.
With padsevonil now looking increasingly high-risk, UCB will be even more reliant on a successor to Cimzia, its new IL-17A and IL-17F inhibitor candidate bimekizumab, which is in late-stage trials for psoriasis and also in testing for psoriatic arthritis and ankylosing spondylitis.
The Jefferies analysts noted that the next big news event for bimekizumab will be top-line data from the BE RADIANT trial of bimekizumab versus Novartis' IL-17A inhibitor Cosentyx (secukinumab).
In that trial UCB is testing the hypothesis that targeting both IL-17A and IL-17F could be an advantage as the latter receptor is also a contributor to chronic tissue inflammation, giving it a leg up over Cosentyx, which is currently the top-selling drug in the IL-17 category.
Jefferies isn't confident of that outcome, predicting bimekizumab will be numerically but not significantly better than its rival, but they still think UCB's drug could rack up $1.5 billion in sales in the competitive psoriasis market.
The analysts also think UCB has other blockbuster drugs on the way, including Amgen-partnered Evenity (romosozumab) for osteoporosis and zilucoplan in generalised myasthenia gravis.