Exelixis' Cabometyx approved in second-line liver cancer in US
News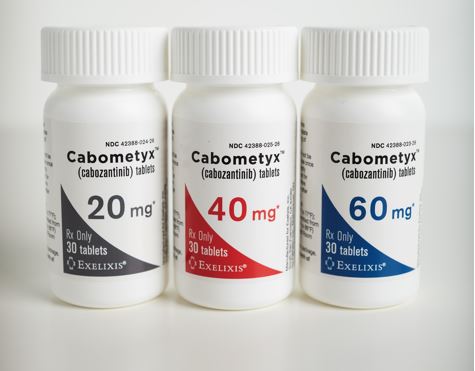 Exelixis' cancer drug Cabometyx has been approved in a new liver cancer use in the US, providing a second line therapy option for patients previously treated with Bayer's Nexavar.
The FDA has approved Cabometyx (cabozantinib) for patients with hepatocellular carcinoma (HCC) who have been previously treated with Nexavar (sorafenib).
HCC is the most common form of liver cancer and the fastest rising cause of cancer-related death in the US, the company noted.
Approval was based on results from the CELESTIAL phase 3 pivotal trial for patients with advanced HCC previously treated with Nexavar (sorafenib).
In the trial, median overall survival was 10.2 months with Cabometyx, compared with eight months in patients treated with placebo.
Median progression-free survival more than doubled, at 5.2 months with Cabometyx compared with 1.9 months with placebo.
In October 2017, Exelixis announced that the independent data monitoring committee for the CELESTIAL study recommended that the trial be stopped for efficacy following review at the second planned interim analysis because of the strong survival signal.
Ghassan Abou-Alfa, Memorial Sloan Kettering Cancer Center, New York and lead investigator on CELESTIAL, said: "Patients with this form of advanced liver cancer have few treatment options, particularly once their disease progresses following treatment with sorafenib.
"Physicians are eager for new options for these patients, and the results of the CELESTIAL trial demonstrate that Cabometyx has the efficacy and safety profile to become an important new therapy in our efforts to slow disease progression and improve treatment outcomes."
FDA approval follows approval for Cabometyx in Europe in this indication in November, where Exelixis' partner Ipsen will market the drug.
In 2016, Exelixis granted Ipsen exclusive rights for the marketing and further clinical development of Cabometyx outside of the United States and Japan.
In 2017, Exelixis granted exclusive rights to Takeda for the marketing and further clinical development of Cabometyx for all future indications in Japan.