Eversana, UpScriptHealth ally on digital patient platform
News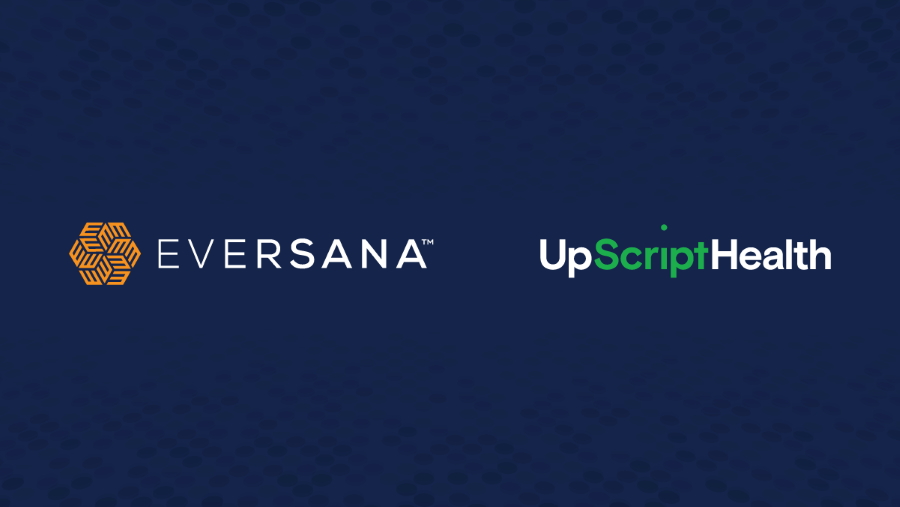 UpScriptHealth has joined forces with Eversana on a digital platform that aims to improve patient access to therapies, and the experience that goes with it.
The alliance pairs UpScriptHealth's telehealth and remote prescribing with Eversana's commercialisation platform that provides drugmakers with services like patient support, digital engagement, dispensing and distribution, and data/analytics.
The goal is to provide a unified platform that will guide patients as they discover whether they qualify for a particular treatment, receive a prescription, determine if benefits are available and have medicines dispensed and sent to their homes.
"Many patients struggle to get the care they need due to a fragmented approach to telehealth, patient engagement and virtual prescribing. Our pharmaceutical clients need better options for their patients," according to Jim Lang, Eversana chief executive.
"Together with UpScriptHealth, we offer a digital solution that will simplify the process for patients and their caregivers and provide faster access to treatments at the lowest possible cost," he said.
The combined approach will make it easier for patients to engage with clinicians via virtual interactions, said the two companies in a statement. The platform will help more patients find the treatments they need while receiving ongoing support to stay on therapies to improve outcomes.
"Linking our independent client-branded telehealth and virtual prescribing platform with Eversana's end-to-end commercialisation services will lead to a new wave of adoption of direct-to-patient models in the pharmaceutical industry," said Peter Ax, UpScriptHealth's CEO.
The UpScriptHealth alliance is the latest in a series of deals that Eversana has signed in recent months to extend its commercial services business.
Last December it acquired pharma marketing agency Intouch Group, and followed that with a partnership in January to commercialise oral liquid medicines for neurological disorders. In March, it formed partnerships with Integra Connect to create an oncology patient database for precision medicine projects and Thread on a real-world data platform.